Can I display family portraits in a formal living room? | Northern VA Family Photographer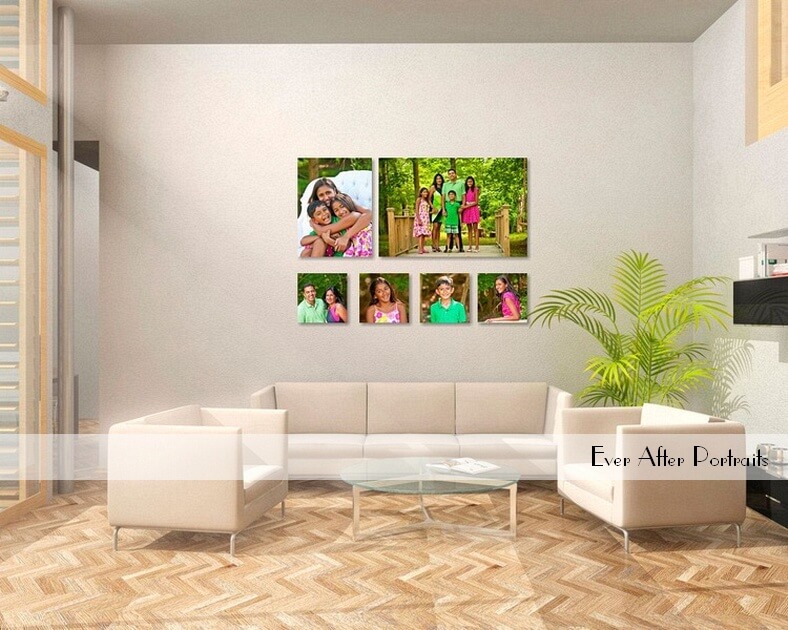 Decorating your formal living room with precious artwork of your family is not as complicated as you might think. It can be done! If you are like many of our clients who live in the Northern Virginia area, including Great Falls, VA, you have a single-family home. Most of these homes have a formal living room and/or dining room. As professional photographers, we use an interior design software program that has been transformative for our clients!
Using our custom software, we simplify decision-making for our clients. There is no guessing as to upon which wall you could display your finished portrait. The software program allows us to show you exactly what any of your portraits will look like in your home! It's a simple process involving you snapping a smartphone picture of the wall and sending it to us. We can then demonstrate to you what various portraits would look like directly on that wall!
Interior Design
Interior design should reflect your personal tastes. Some designers have hard and fast rules about where to display professional pictures, or any pictures for that matter. Other designers are more casual about displaying personal pictures.
We believe that your home should reflect those who live within it. It should also reflect your personalities and relationships. That is what makes a house a home, after all!
You can display professional pictures in a formal living room. Not every picture might be appropriate to display, but most will be. We always talk with our clients about where they think they'd like to display their portraits before we even use our software. We tailor our portrait sessions toward any style of portrait you like. In other words, if your living room is very formal and elegant and that is the style you would like for your family portrait, then we would create a more formal photo session, perhaps in our studio, perhaps in black and white. It all really depends on what you like and what emotion you're trying to convey with the portrait in the room.
Some clients prefer to add a more whimsically-styled portrait to a formal room. That's a wonderful idea as well. The portrait becomes a statement piece or a focal point. Again, our special software will give you the chance to see exactly how the portrait will look on that wall.
We look forward to being your professional photographer and working with you on styling portraits for your formal living room. Our studios are in Sterling, VA but we draw clients from Greats Falls, VA and other Northern Virginia cities and towns.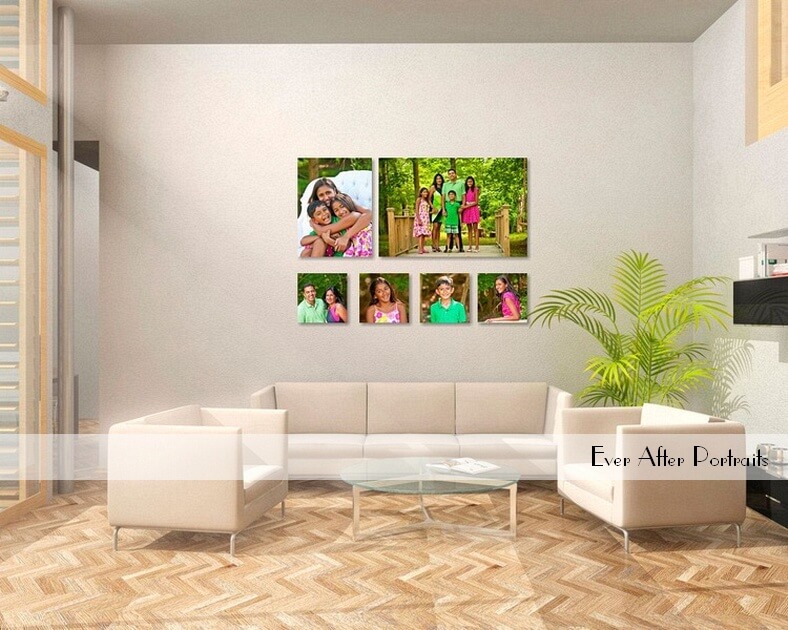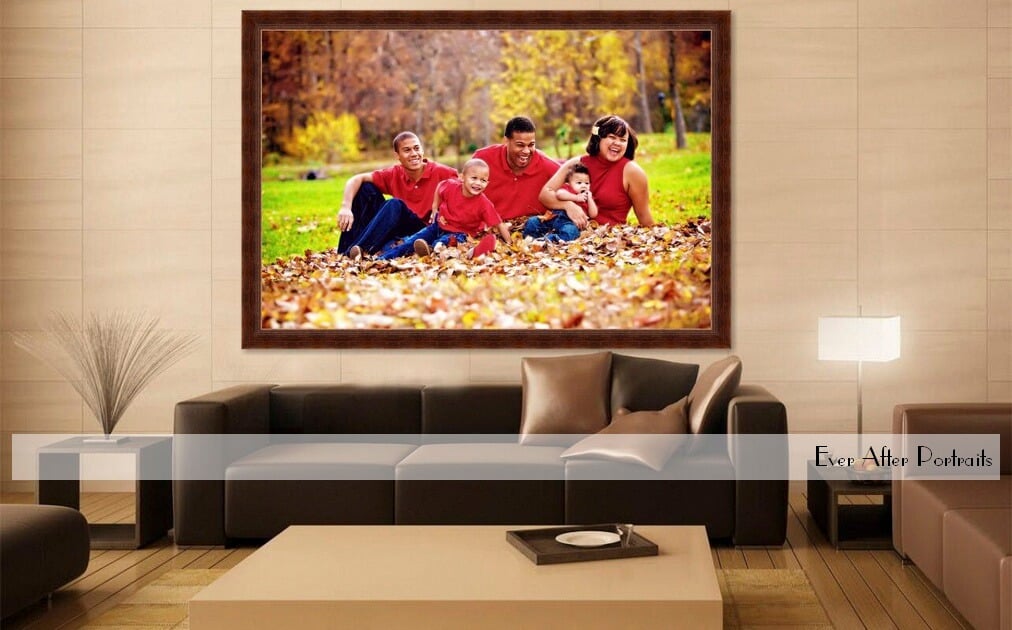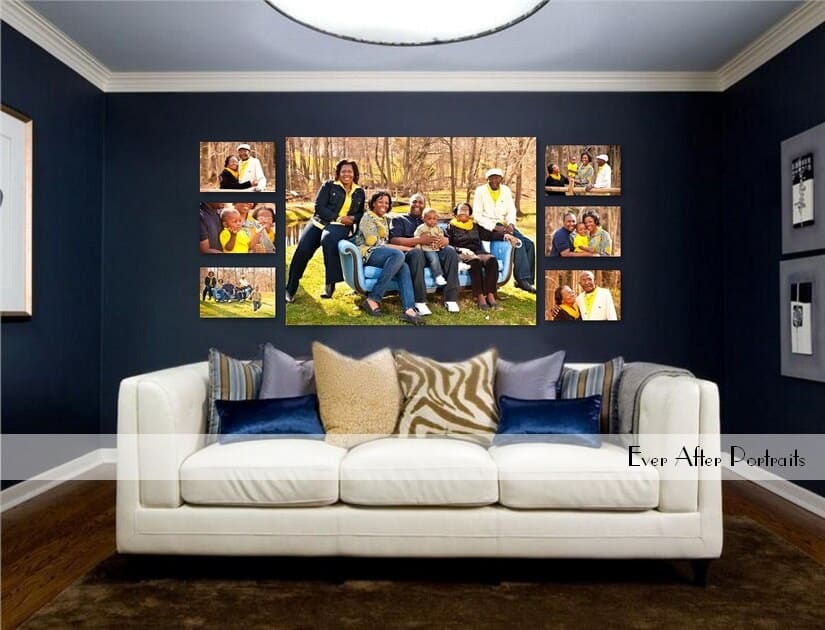 Family Photographer, Professional Photographer
Ever After Portraits is Mindy Belcher and Joriana Belcher Anderson, a mother-daughter portrait photography team located near Great Falls, VA in Northern Virginia. We specialize in timeless and emotive fine art family portraits.

Family means everything and capturing those precious moments to preserve forever will mean family heirlooms for you to share for years to come.

Best,

Mindy & Joriana – Contact Us!

Professional Photographer