Your portraits will indeed represent not just your style, but you and your family as well. How do we know this? Because this isn't OUR portrait! It's YOUR portrait! As a professional photographer, Ever After is simply the conduit for your wonderful and precious portraits.

It's our job as an experienced, professional photographer to convey you and your story through the portraits we capture for you. We don't do it alone. We do it with you, our client, after much deliberation, discussion, and thought.

In the Lansdowne, VA area, we are the team people seek out. Why? Because we've built a reputation on our ability to reflect our clients' lives so well. Professional pictures are more than a snapshot. We put a lot of time and thought into your portraits from the moment you contact us.

As a professional photographer, we are truly (and happily) invested in the outcome of your personal portraits! We want to get to know you before your portrait session is even held, get to know how you live, your style, and your home decor. Your home reflects your personal style, and we will have the opportunity to see it for ourselves through iPhone pictures you send us of your walls. We love seeing pictures of our clients in their own homes because it really says a lot about who they are and what they like – as well as what they are like! We know how important these portraits are to our clients, and we take that very seriously. In fact, the iPhone pictures you send us aid us in creating the perfect wall art for your home, and allow us to show you your family artwork on your very own walls!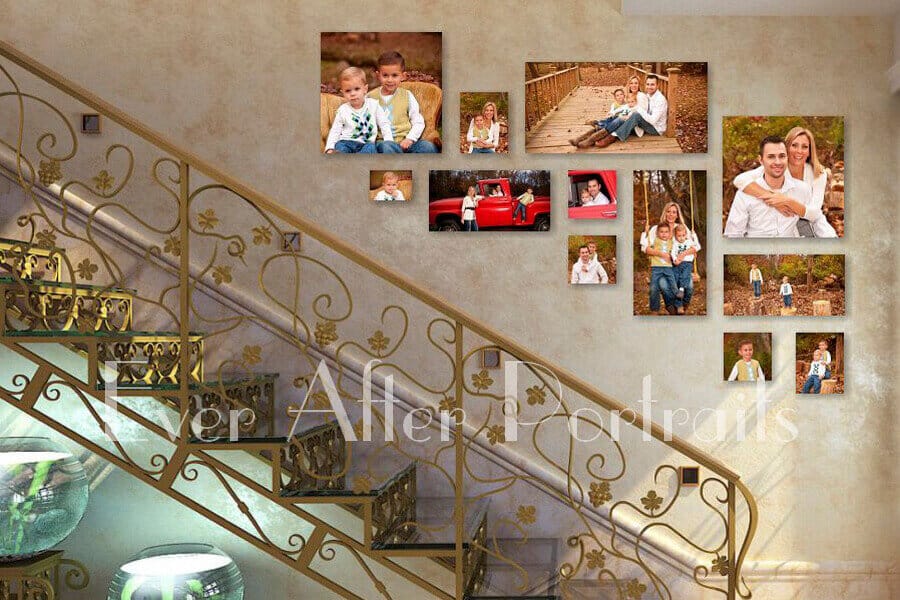 Rest assured that your portraits will reflect your personal style. Also, together we'll discuss your ideas for your portrait, colors, clothes, setting, etc. An Ever After portrait session is all about you, you, you! We want you to feel comfortable, be yourself, and shine as the star of your portraits. If it's the entire family, then all the better. We want to candidly capture your interactions with each other because we know how much love there is in your family. We will catch that on camera and convey it in a stunning portrait when it's all over, a portrait which you'll cherish for years to come.

Family portraits are about the love you have for each other and your desire to capture that special relationship and bond you have as a family in professional pictures to be enjoyed and cherished for generations. Our goal as professional photographers is always the same: Our portraits are a memory in the making of our clients. Ever After's portraits should unquestionably reflect them and their love.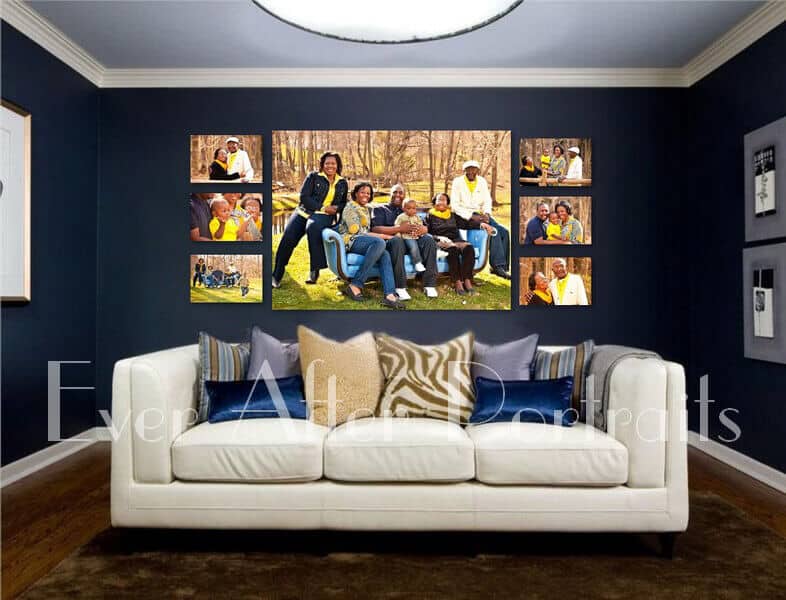 If you live anywhere in the Lansdowne, VA area and surrounding communities, reach out to us to discuss your style and your portraits! Together, we will craft a great portrait you'll be excited to display in your home.


Professional Photographer, Family Photographer
Ever After Portraits is comprised of Mindy and Joriana Belcher, a mother-daughter photography team located in Northern Virginia, near Lansdowne, VA. They specialize in timeless and emotive fine art images.

Family means everything and capturing those precious moments to preserve forever will mean family heirlooms for you to share for years to come.
Best,
Mindy & Joriana –
Contact Us!
View Our Portfolio
|
professional photographer