What families are saying, Deveney & Christian | Northern VA Family Photographer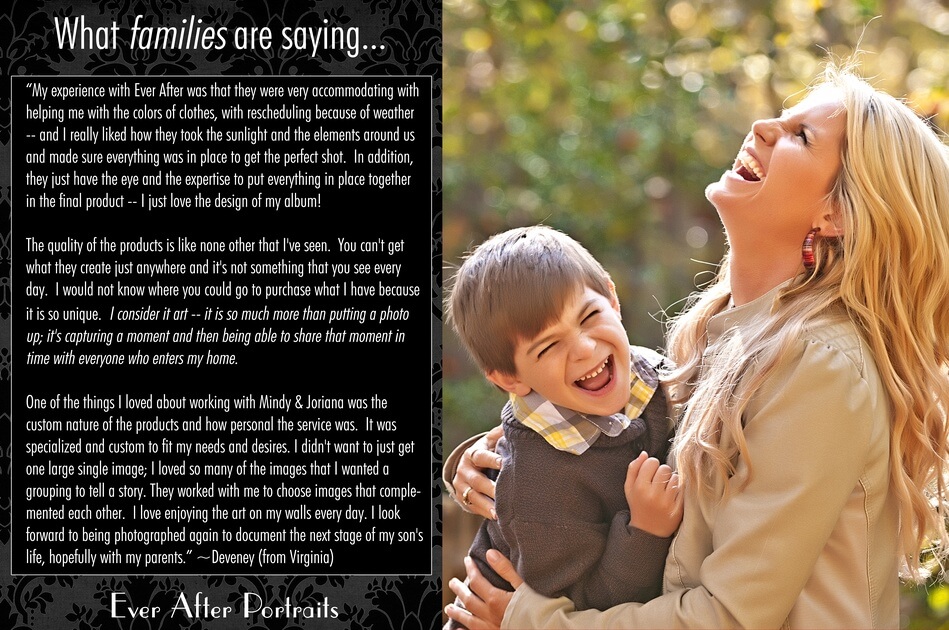 As a professional photographer located in Northern Virginia, near Purcellville, VA, we specialize in family photography. This gorgeous mom, Deveney, wanted special portraits with her son, Christian, and we were more than happy to provide them! We featured Deveney and Christian on our blog a short time ago if you'd like to see more of their fall portraits.
Deveney sent us some very kind words regarding both the session and the products she chose. We are always pleased when we give our clients what they want!

"My experience with Ever After was that they were very accommodating with helping me with the colors of clothes, with rescheduling because of weather — and I really liked how they took the sunlight and the elements around us and made sure everything was in place to get the perfect shot. In addition, they just have the eye and the expertise to put everything in place together in the final product — I just love the design of my album!
"The quality of the products is like none other that I've seen. You can't get what they create just anywhere and it's not something that you see every day. I would not know where you could go to purchase what I have because it is so unique. I consider it art — it is so much more than putting a photo up; it's capturing a moment and then being able to share that moment in time with everyone who enters my home.
"One of the things I loved about working with Mindy & Joriana was the custom nature of the products and how personal the service was. It was specialized and custom to fit my needs and desires. I didn't want to just get one large single image; I loved so many of the images that I wanted a grouping to tell a story. They worked with me to choose images that complemented each other. I love enjoying the art on my walls every day. I look forward to being photographed again to document the next stage of my son's life, hopefully with my parents." ~ Deveney (from Virginia)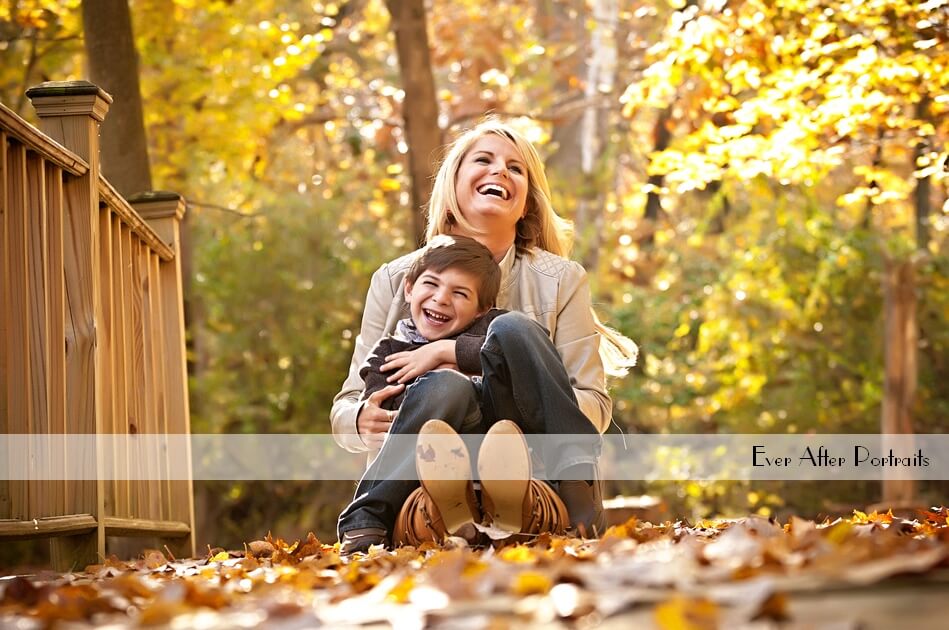 Family Photographer, Professional Photographer
Ever After Portraits is comprised of Mindy Belcher and Joriana Belcher Anderson, a mother-daughter portrait photography team located near Purcellville, VA in Northern Virginia. We specialize in timeless and emotive fine art family portraits.

Family means everything and capturing those precious moments to preserve forever will mean family heirlooms for you to share for years to come.

Best,

Mindy & Joriana – Contact Us!

Professional Photographer