Inside or Outside Portrait Session? | Northern VA Family Photographer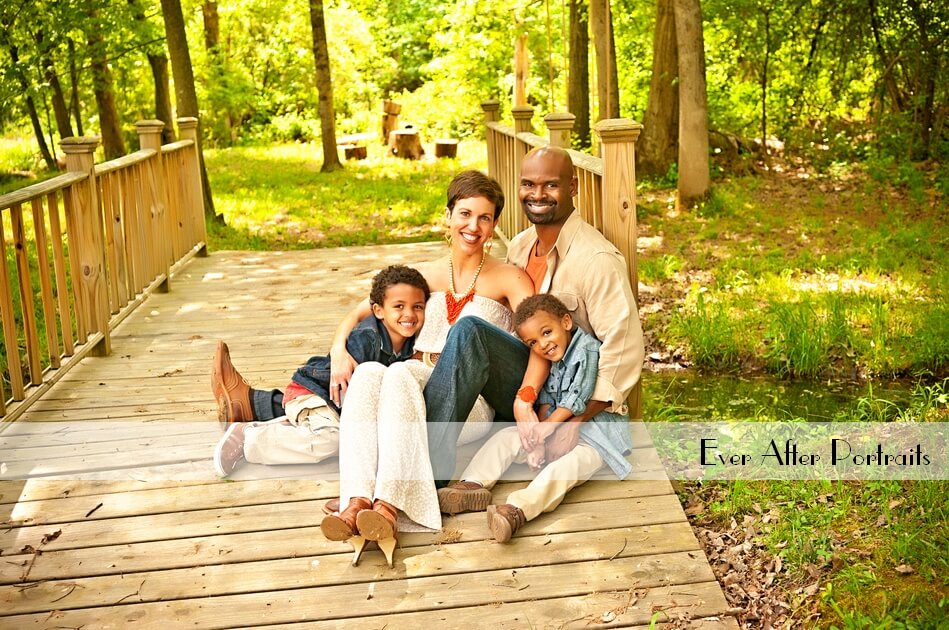 When you call our Tysons Corner, VA area studio, one of the first questions we might ask you is if you want portraits inside our fully-equipped indoor studio or outside in our 2.5-acre portrait park. As a highly-experienced professional photographer, we can do either one. However, if you have any doubts about doing your portraits outside, we can set your mind at ease. Outdoor photography can provide great natural light, more options, and our private portrait park offers complete privacy.
Natural Light
Most photographers will extol the virtues of natural light. Direct sunlight isn't always the easiest to work with, but natural, indirect light provides the best lighting for photography. An experienced photographer will know what light to expect for an outdoor session at any given time throughout the day, and will plan accordingly. They will know how to manipulate the light for their subject and photograph's needs, and how to add light when needed.
Private Portrait Park
We are happy to do your outdoor portraits anywhere you like in the Northern Virginia area. The natural beauty of this region provides countless options for your pictures. We are only limited by our imagination and any restrictions on a location. However, we also offer our clients the exclusive use of our outdoor, private portrait park. Our park is an ideal place for family photography. There will be no one else using the park during your portrait session. It will be your family and us with no distractions other than the natural beauty of our park. From the lovely ponds to the wooden bridge, barn, and farm fencing, our park offers a bucolic and tranquil background just minutes from most Northern Virginia cities and towns.
More Options
Portraits taken outdoors can usually be more creative than indoor portrait studio pictures given the variety of possibilities for the background. Most locations offer diverse settings and unique opportunities for exciting pictures. Whether we are in our portrait park or on a farm field somewhere, we are only limited by our imaginations!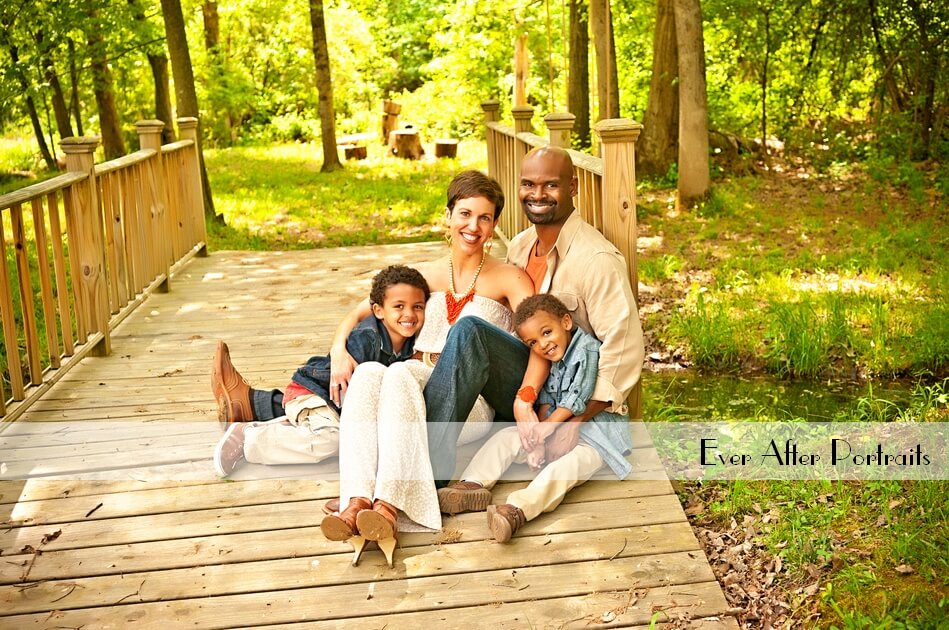 Indoor works also
Keep in mind that we don't want to discourage our clients from doing indoor studio portraits completely! There are a lot of interesting things we can do indoors. Indoor photography lends itself well to artsy black and white photography, for example.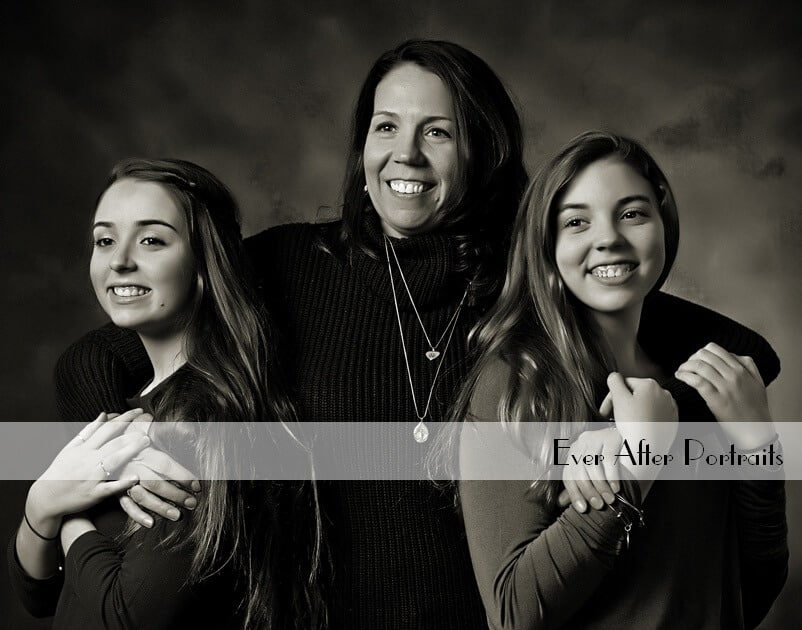 As an experienced professional photographer near Tysons Corner, VA, we encourage you to call our studio with any questions you might have about outdoor vs. indoor photography. We would be happy to discuss your options!
Family Photographer, Professional Photographer
Ever After Portraits is comprised of Mindy Belcher and Joriana Belcher Anderson, a mother-daughter portrait photography team located near Tysons Corner, VA in Northern Virginia. We specialize in timeless and emotive fine art family portraits.

Family means everything and capturing those precious moments to preserve forever will mean family heirlooms for you to share for years to come.

Best,

Mindy & Joriana – Contact Us!

Professional Photographer