Is Photography Tangible or Intangible? | Northern VA Family Photographer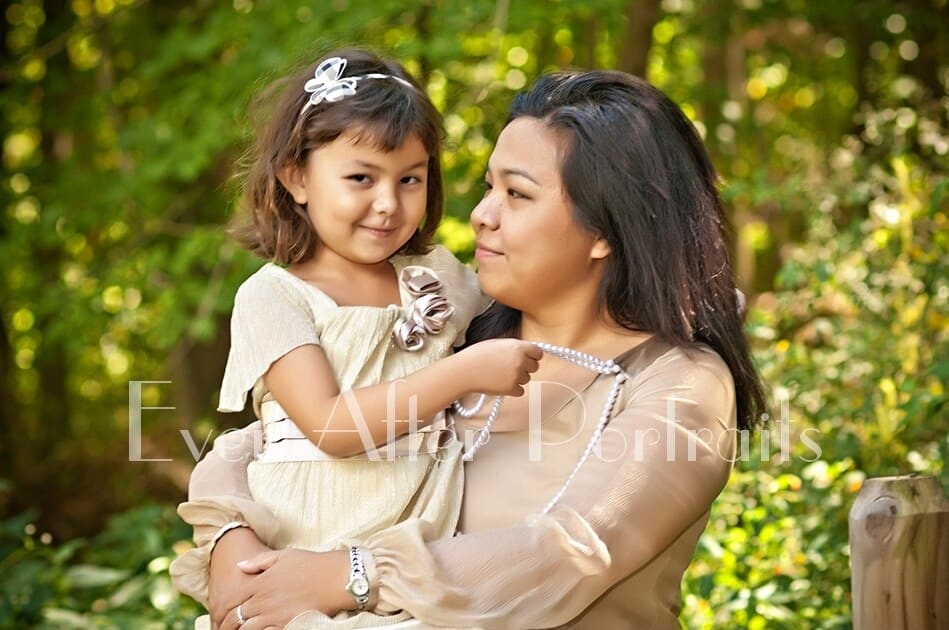 What makes you happy in life? Your loved ones? Your experiences? Your house or your cars? Your Rolex? You've probably at some point considered the role of that which is tangible versus intangible in your life. We bet you've probably not considered photography as being either one! Both, however, lie at the essence of what defines professional photography – or any photography, for that matter. It is a somewhat philosophical question but to photographers, it is one that matters. Tangible and intangible lie at the essence of portrait photography.
Some of the most profound things in our lives are also the most intangible – like love, respect, affection, grief, and joy. And yet, intangibles often depend on tangibles to exist or to be conveyed – like our children, our spouses or partners, our pets, even our careers or a beautiful garden. To feel those intangible emotions we need a tangible, don't we? So, back to the question: Is photography a tangible or an intangible part of our lives?
A portrait itself is tangible. You can see it. You can touch it. You order it to be framed or otherwise finished so you can display it. The reasons for wanting or ordering a portrait are likely driven by the intangible: Love, honor, memory, respect, etc. Thus, a portrait is tangible, but it's completely driven by the intangible.
A portrait, very importantly, should also evoke the intangible. When you look at your parents' wedding portrait from 40 years ago, what do you feel? Doesn't joy well up in you to see their happiness? Don't those emotions sometimes bring up tears?
To professional photographers like us, that link between the tangible and intangible aspects of portrait photography matters tremendously. It's an honor for us to create a portrait as the tangible evidence of our clients' love for their families. This is why we put so much thought and time into our work. Creating a careless portrait would be unimaginable to us because we know that when when someone looks at their children's portraits now and years from now, they will feel a flood of emotions.
So when a client or potential client asks us if they should order portraits for display or settle for a DVD of their pictures, without hesitation we always recommend finished portraits for display. The reason for this, again, goes back to that link between tangible and intangible.
You decided to do professional portraits because you deeply love your family. Why would you not display your portraits? Why put a DVD of them into a drawer where they won't make you smile, where they won't remind you of your family's love, and where they will become something purely intangible to you?
As family photographers to the Broad Run Farms, VA and surrounding areas of Northern Virginia, we always say that portrait photography is one of the most enjoyable gifts you can give yourself and your family as a tangible way of capturing your lives today in this moment, for you to enjoy now and for future generations to cherish.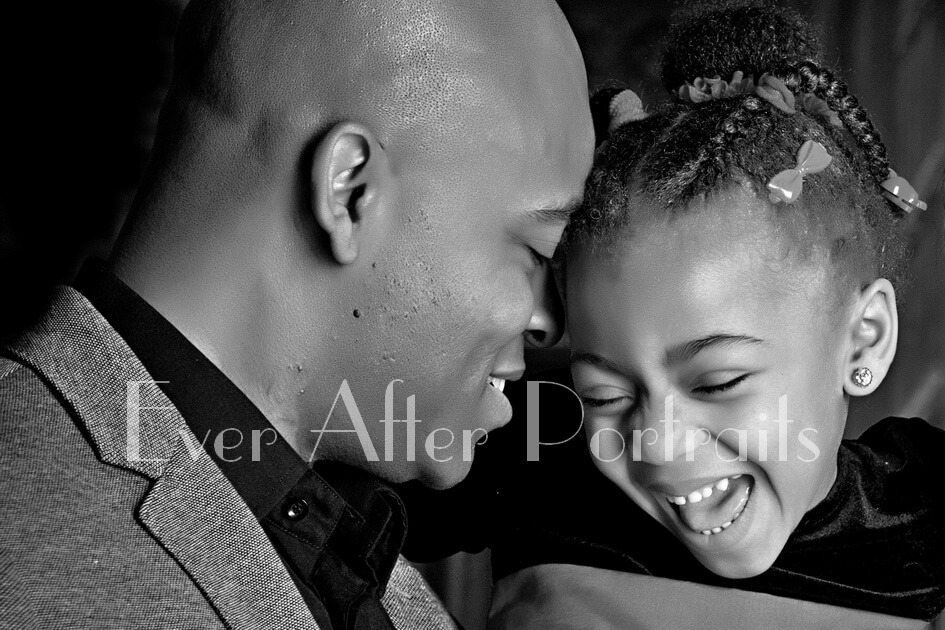 Family Photographer, Professional Photography
Ever After Portraits is comprised of Mindy Belcher and Joriana Belcher Anderson, a mother-daughter professional photography team located near Broad Run Farms, VA in Northern Virginia. We specialize in timeless and emotive fine art family portraits.

Family means everything and capturing those precious moments to preserve forever will mean family heirlooms for you to share for years to come.

Best,

Mindy & Joriana – Contact Us!

Professional Photographer