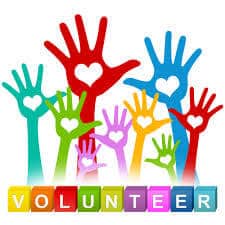 As a family photographer in Northern Virginia near Oakton, we provide professional pictures of your family!

Community service is a wonderful way for your child to participate in helping others less fortunate.   Understanding that life is about giving back, not just focusing on yourself teaches valuable skills and knowledge that can not be found in books.  It promotes social relationships and opens the door to the real world and its hardships.

To learn how to motivate your child, read this blog,3 Tips for Inspiring Kids to Volunteer from the Points of Light that will give you some insight and ideas.

First, let your child take an active role.  Find a problem in your community that you feel your child can have a connection with.   Talk to your child about how he thinks this problem can be solved and develop a strategy so that you and your child can feel like you a part of it.

Second is to lead by example.  Teaching your child about volunteering  by being active in your community.  If you child sees that this is part of your lifestyle then that will encourage him to follow in your path.  Working together as a family in helping others promotes a closer bond between parent and child and a sense of pride and accomplishment.

This is to foster internal motivations.  Finding a way to make your child want to be part of the community by giving their time and hard work is a way to develop them into human beings in this next generation with a social conscience.


Ever After Portraits is comprised of Mindy and Joriana Belcher, a mother-daughter photography team located in Northern Virginia. They specialize in candid, emotional and artistic images.

Family means everything and capturing those precious moments to preserve forever will mean family heirlooms for you to share for years to come.

Best,
Mindy & Joriana – Contact Us!