Family Portraits, The Turner Family | Northern VA Family Photographer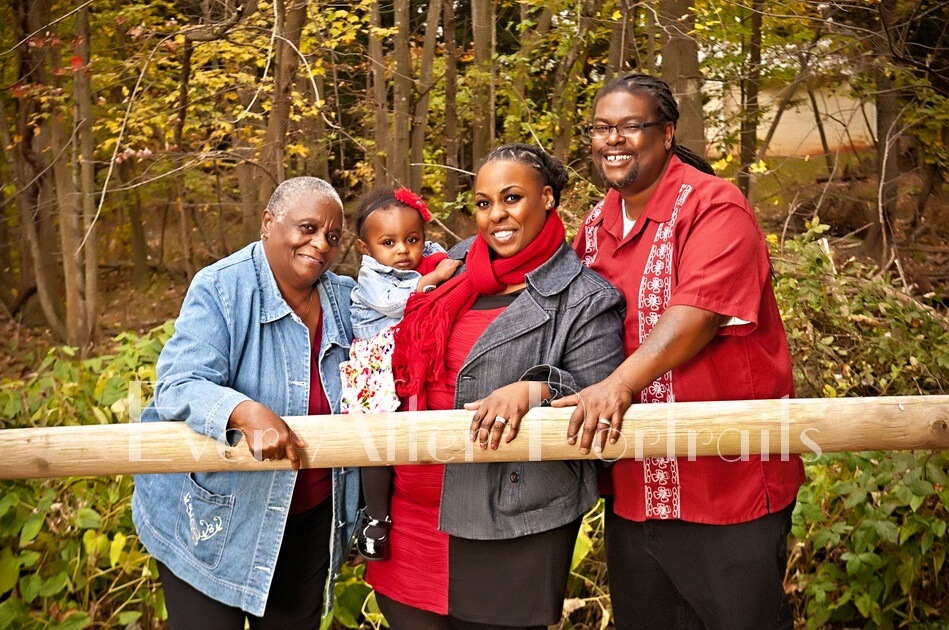 When The Turner Family contacted us, it was because they were interested in continuing their annual tradition of professional pictures. This year, however, rather than do their usual studio portrait, the family wanted to take it outside. Our Dulles, VA portrait park was the perfect option for them!
This sweet family of four, Willie, Jante, little Willow, and grandmother Katherine, was excited for their portraits – well, almost all of them were excited! Adorable little Willow was a bit more skeptical, but who can blame her? She didn't know us. However, with our years of experience with family photography, we consider ourselves experts at working with children and at putting them at ease. We know that our equipment can be just a bit scary for the little ones, so we go out of our way to make this a fun and exciting experience for them. We're usually pretty successful!
Multigenerational Portrait Session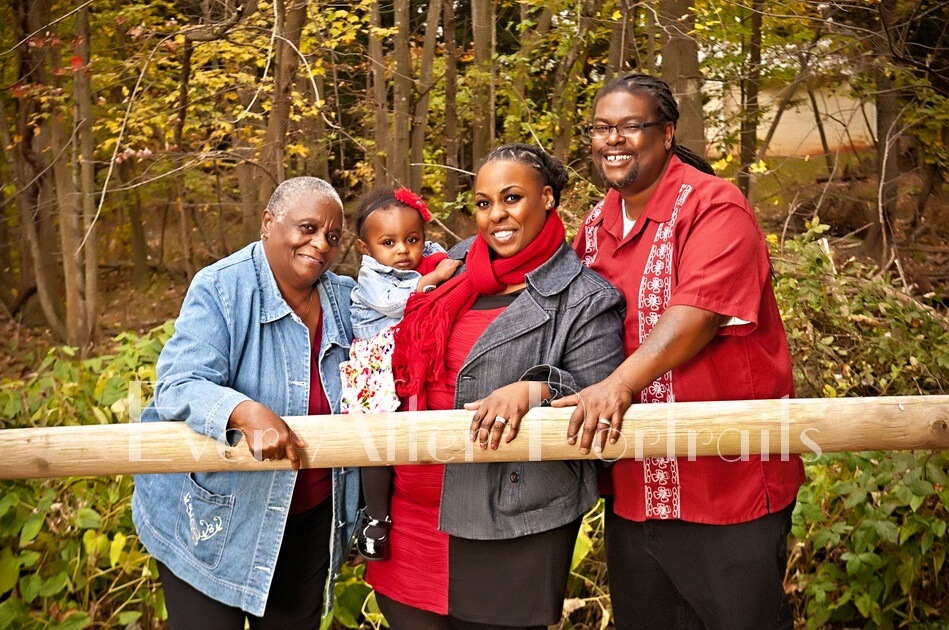 By the time our portrait photography session with The Turners' was complete, we think Willow had opened up to us a bit. It didn't matter so much, though, whether we won her over; with her big brown eyes, she'd won US over from the moment we saw her! Willow is one beautiful little girl!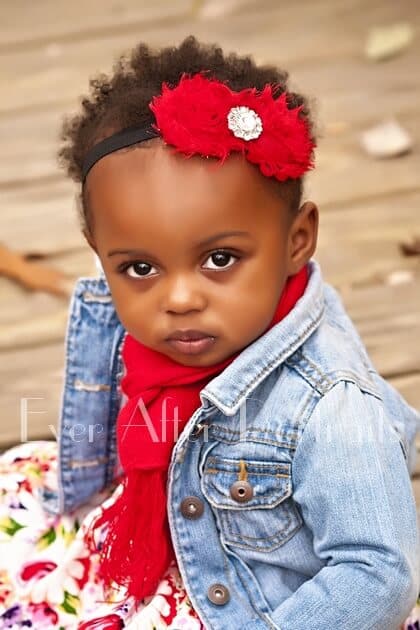 It was fun to photograph this tight-knit family in a way we knew they'd love to see in a photo – warm smiles all around.
We really love it when our clients bring along multiple generations for their family portraits. Including grandparents in portraits with their grandchildren, as Katherine was included, is a wonderful way of showing the love sown between generations.
Outdoor Portrait Park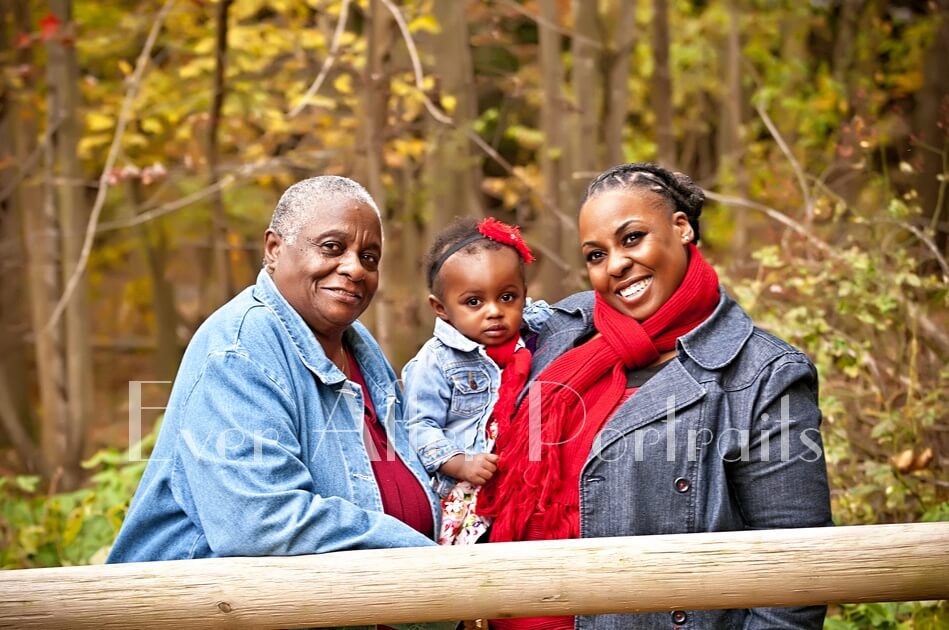 Jante and Willie had asked for a few shots of just him and his precious little girl which we were more than happy to take for them. Of course, we did the same for Jante! Usually, one parent is the photographer while the other the subject along with the children. This means that in every family there is usually far more pictures of one parent than the other. That alone is a great reason to do professional portrait photography. Professional portraits are a great opportunity to capture everyone in the family together in a portrait!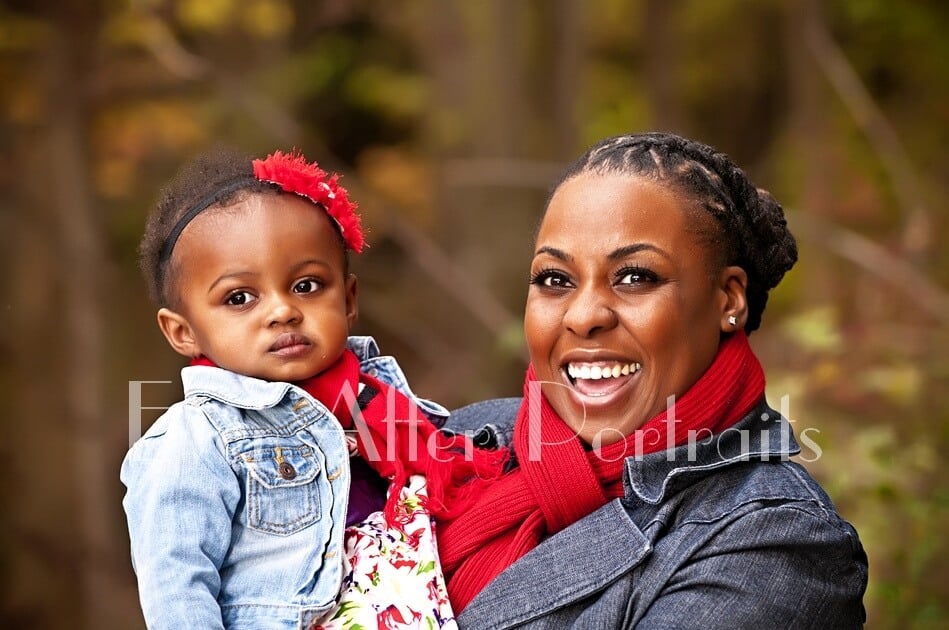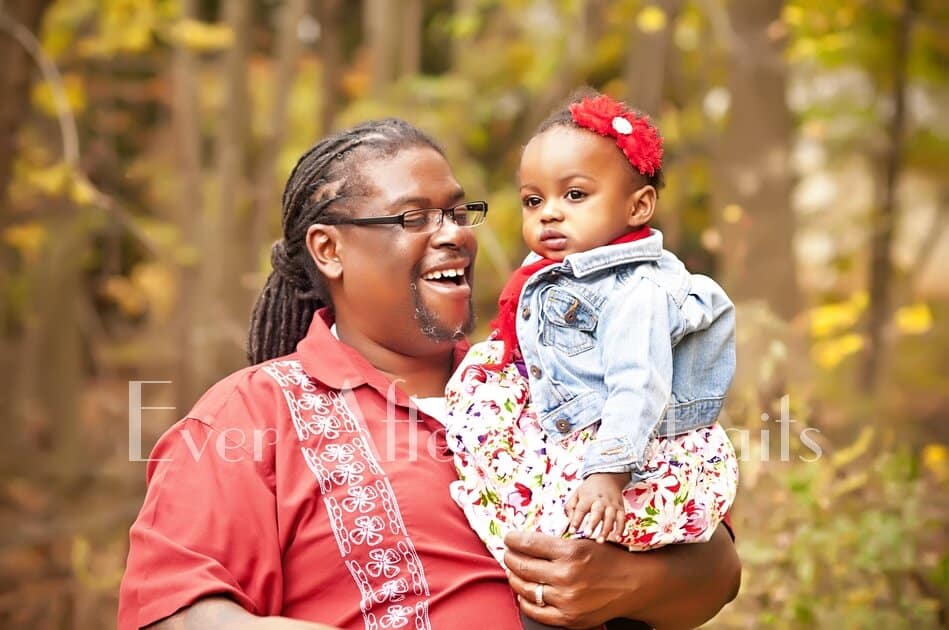 If you and your family live in the Dulles, VA area, or plan to be in the Northern VA area, and are interested in professional pictures, please contact us to discuss our services. With our expertise in working with families and children, as well as our beautiful outdoor portrait park, we will create a portrait of family you will be proud to display for decades.
Family Photographer, Professional Pictures
Ever After Portraits is comprised of Mindy Belcher and Joriana Belcher Anderson, a mother-daughter portrait photography team located in Dulles, VA in Northern Virginia. We specialize in timeless and emotive fine art family portraits.
Family means everything and capturing those precious moments to preserve forever will mean family heirlooms for you to share for years to come.
Best,
Mindy & Joriana – Contact Us!