Kid's Quotes Portrait Session
Ask them questions and their fun and funny answers will be recorded in a special album -- sure to become a priceless heirloom!
Kids still say the darnedest things, don't they?
As each year passes by, your child will keep growing — not only physically, but mentally as well. Think of how the answers to such simple questions as: "What is the sky made of? What is air? Where did you come from?" change with each year your little one grows!
We supply the questions and your cherished little one supplies the answers! Our custom designed album will capture the innocence and comedy of youth — a moment in time that you can relive each time you look through your custom designed album. Sure to be a treasured keepsake!
We provide you with 100 questions!
In the quiet of your home, you will ask the questions you like the most and record your child's precious answers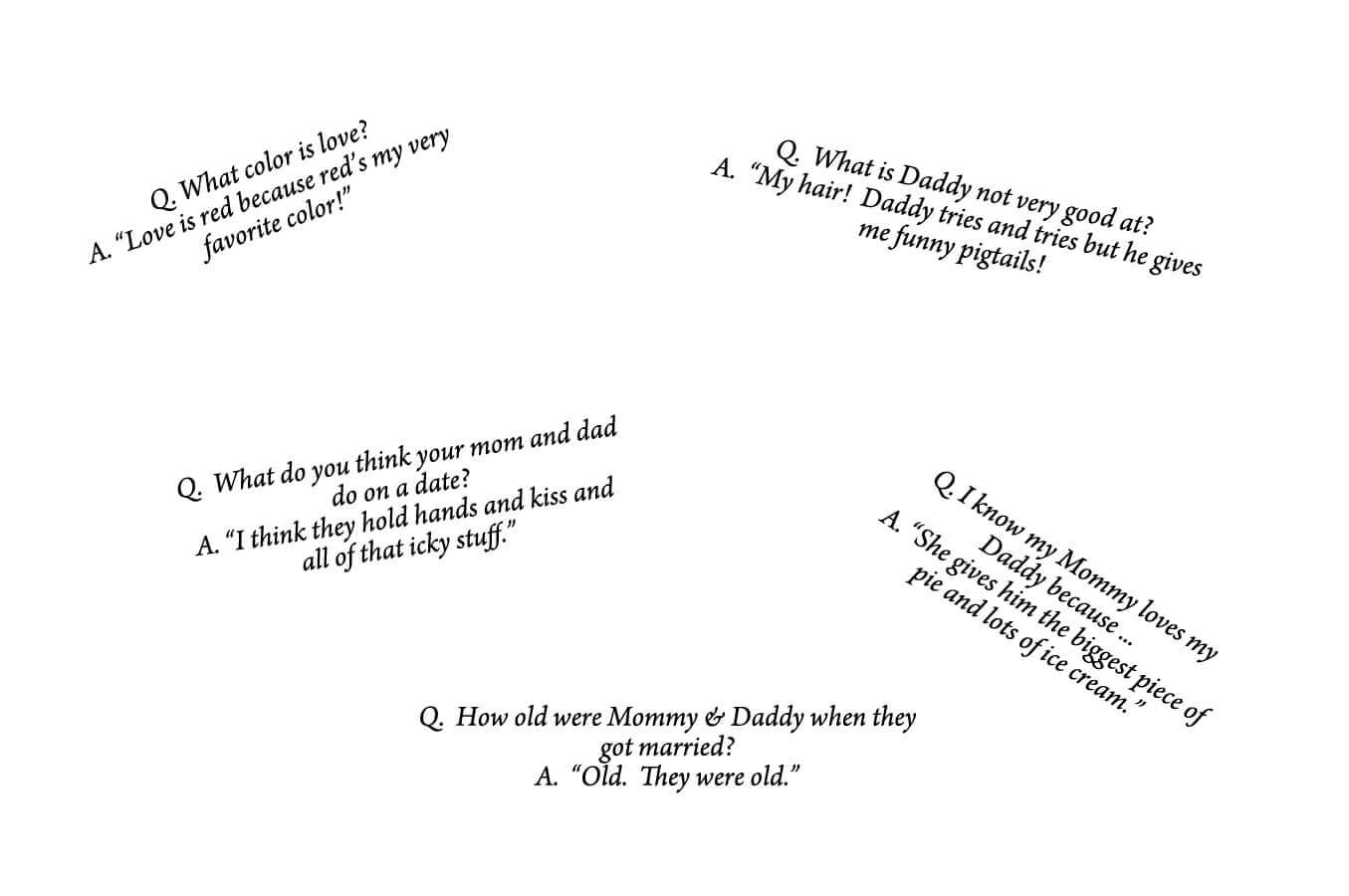 Capture this special time of your child's life!
Your child's answers will become a treasured heirloom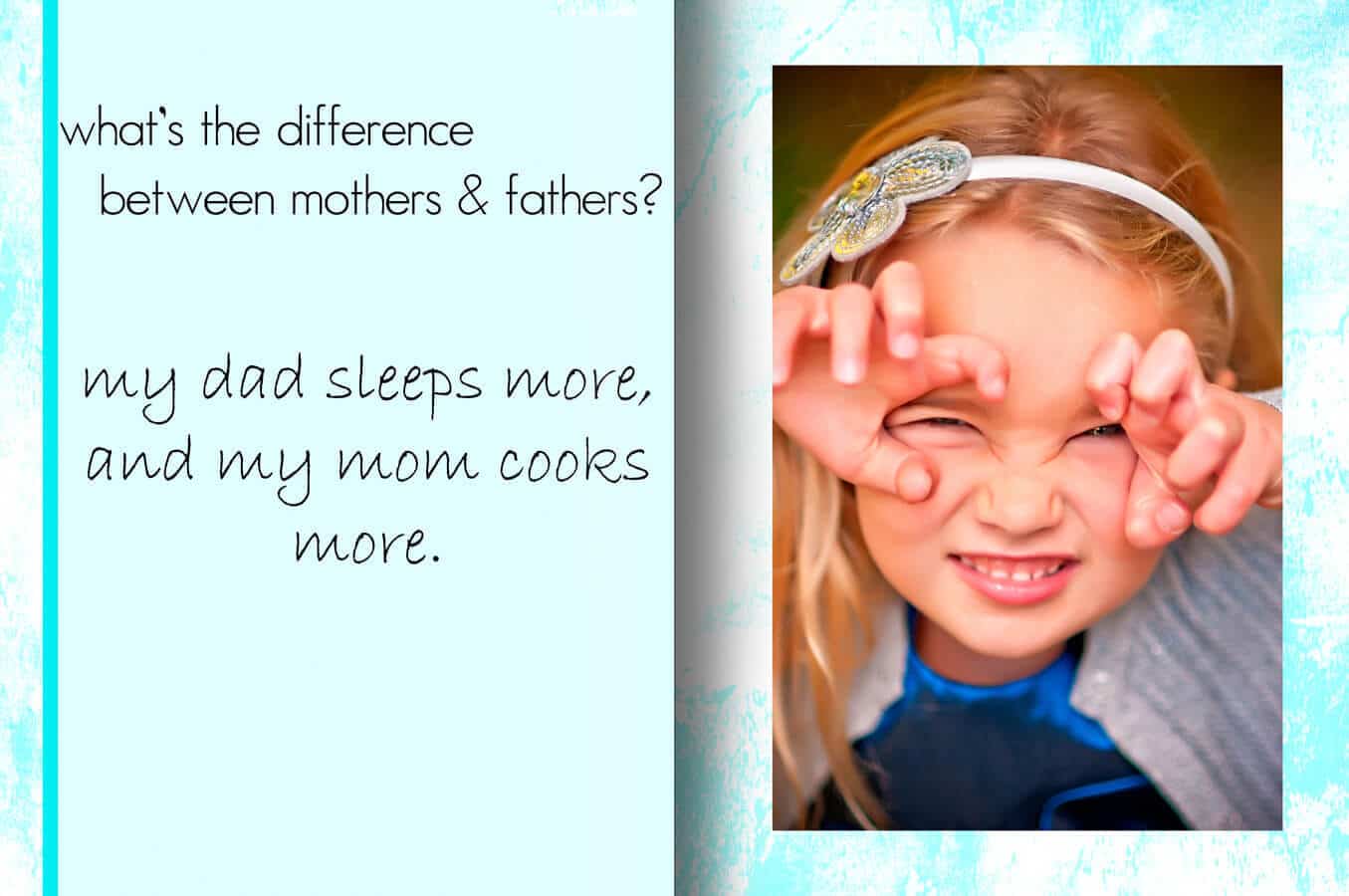 Every home makes a statement about those
who dwell within its walls!
What do you want your home to say about you?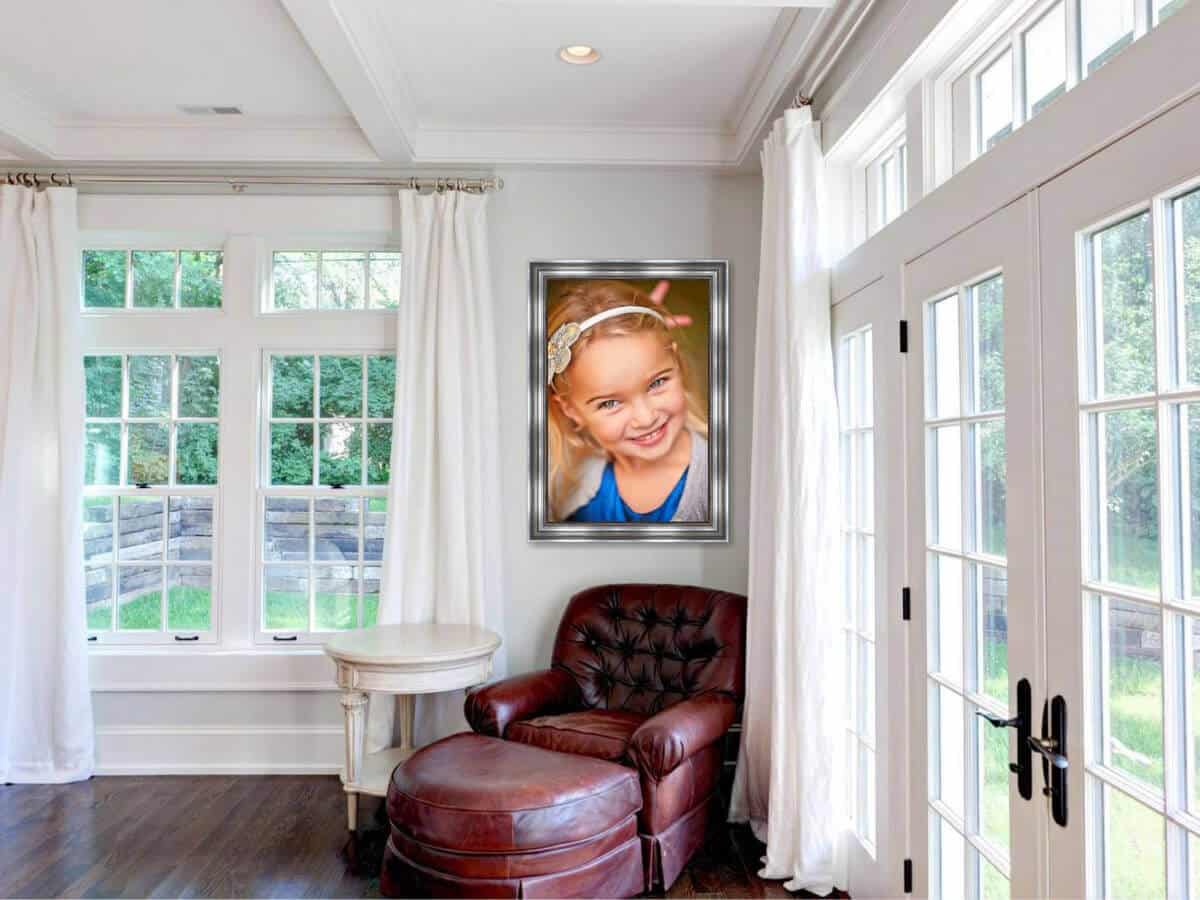 Masterpiece Framed Wall Art
Why not put the same care and attention into what goes around the portrait as you do the creation of the portrait?  Masterpiece Framed Legacy Art is meticulously hand crafted by artisans to compliment your work of art in every way.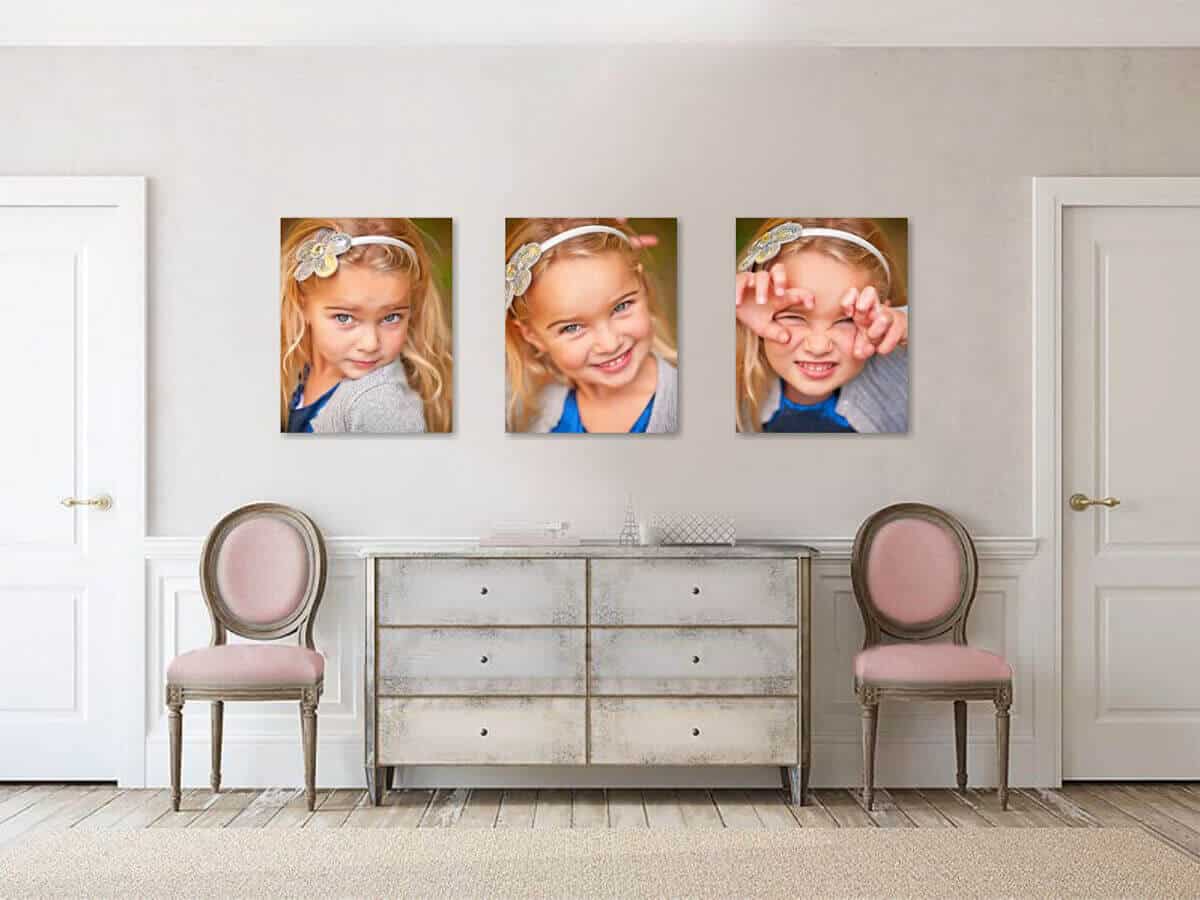 Whether your personal style is bold and modern or cozy and traditional, our Frameless Wall Art is as unique as you are — perfect for your home of distinction in your choice of Gallery Wrap, Bamboo, Steel and Ice.
If you cherish your family, value fine art portraits and want your moments captured forever...
Let's Have a Conversation