THE EXPERIENCE
"I chose you as our photographers because I saw a few of the Fairytale portraits that were done before, and loved them! I loved the fact that you both worked so well with my daughter. She was only 2-and-a-half, but you were very patient and worked so well with her that we got some amazing photos, and it made the experience wonderful. We were absolutely ecstatic with the experience and the amazing quality of the photographs. You were so easy to work with!
I was worried that I'd be pressured into buying a lot of different poses, but that was never a problem! In fact, the pictures were so great I ended up choosing a different package so I could get the ones I wanted. There were no pressure sales tactics.
We loved our experience, and would do it again. Toddlers are hard to work with, but you both made it easy and there was no stress." ~ Latasha
This beautiful little brunette, Makayla, couldn't wait to put on her wings! Excited clapping and "Butterfly!" followed her seeing them!
Our Fairytale Sessions lets your cherished little girl step into the pages of her favorite storybook.
Does she dream of being a princess or having wings? This session makes her dreams come true!
THE ART
Gallery Wrap Finish

Mom's favorite Fairytale portrait was turned into gorgeous Wall Art, a piece to be treasured.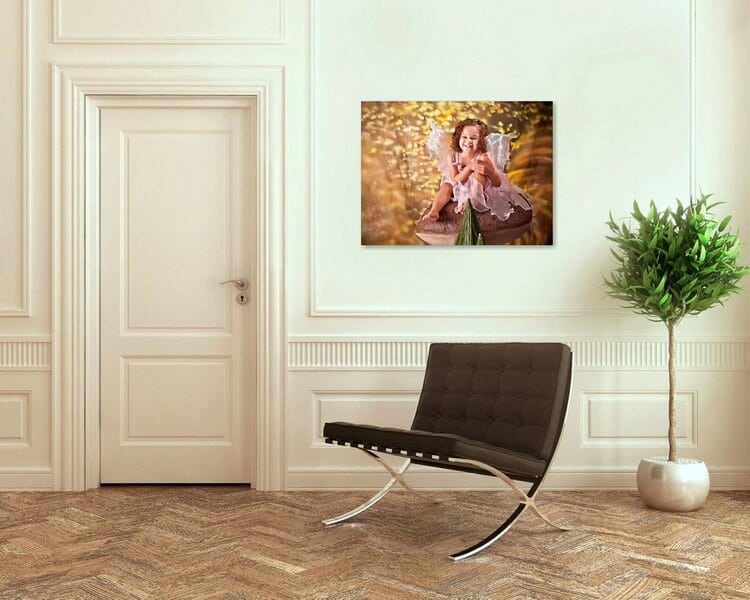 It's Time...
We invite you to celebrate who
you are as a FAMILY…right now.
Not who you will be in a year or two years or five years.
Your family is worth celebrating RIGHT NOW,
just as you are.
Want more info on our Limited Edition Sessions?
One-of-a-Kind Limited Edition Children's Sessions
If you cherish your family, value fine art portraits and want your moments captured forever...
Let's Have a Conversation