Are you searching for a Photographer near Ashburn VA? One of the best portrait studio in the area is Ever After Portraits.
Is your family ready for fun and adventure?

Ever After Portraits has a lush 2.5 acre outdoor studio where your family can relax while having candid and artistic images created for your home. William and Virginia Kniska with their two children, Isabella and Daniel came to visit us as autumn was beginning with its bright colors and crisp air. The kids love the outdoors and had so much fun on the swing and exploring the woods with their parents.

Check out the adventures of the Kniska family in their portrait session!  To see more of our portrait sessions go to and like our Facebook page.

"Families are the compass that guides us. They are the inspiration to reach great heights, and our comfort when we occasionally falter." -Brad Henry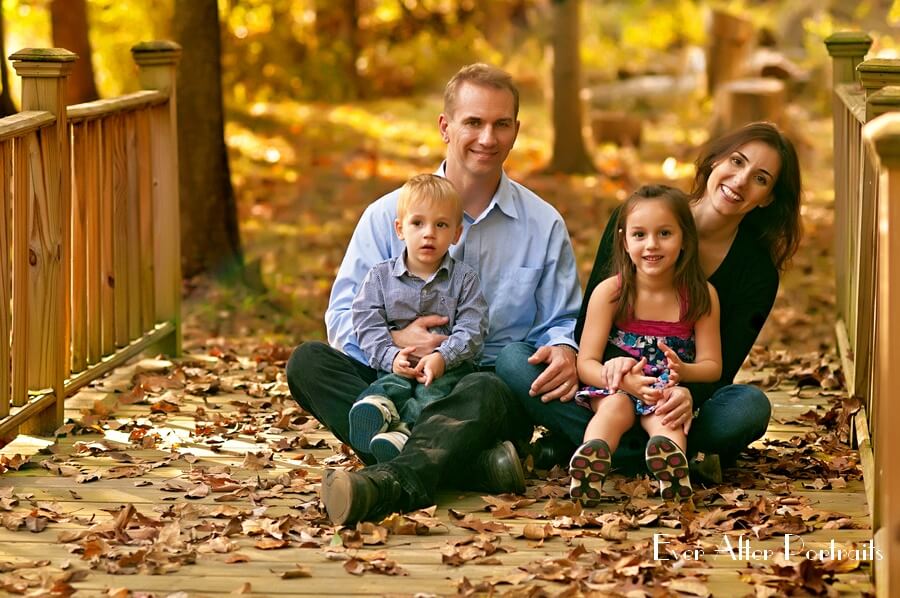 Happy family having fun outdoors.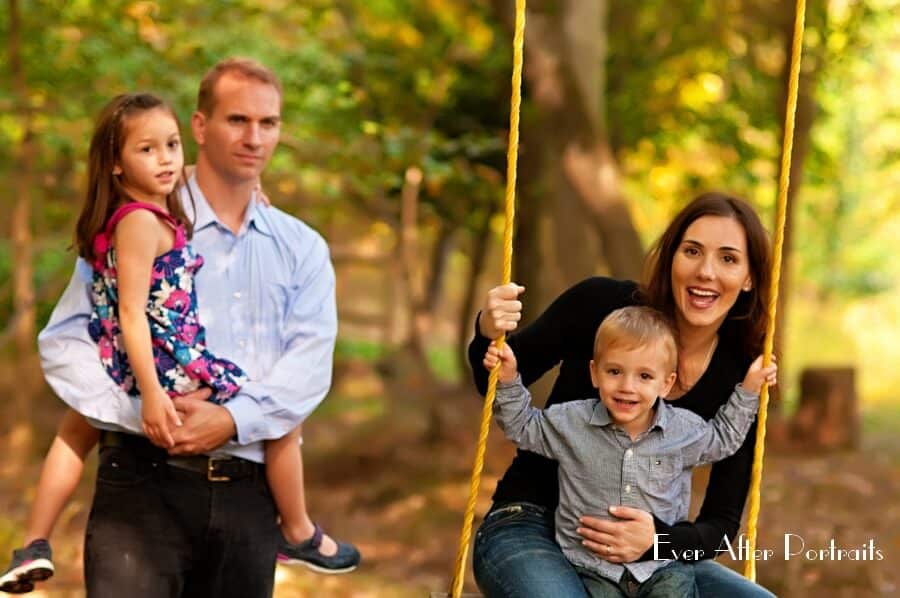 Play time for the Kniska family on our outdoor swing, as Mom pushes Daniel and Dad holds Isabella.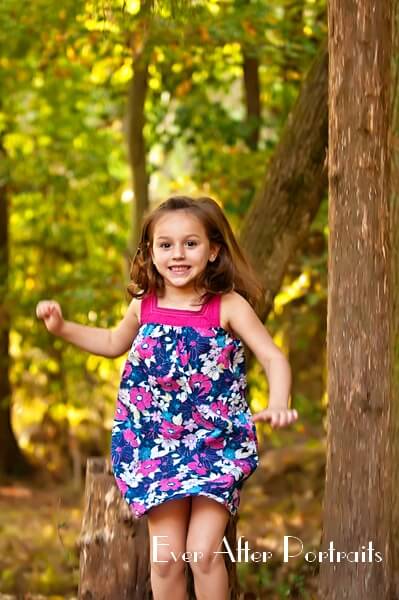 Enjoying the gorgeous day, Isabella loves to run and jump in our outdoor studio.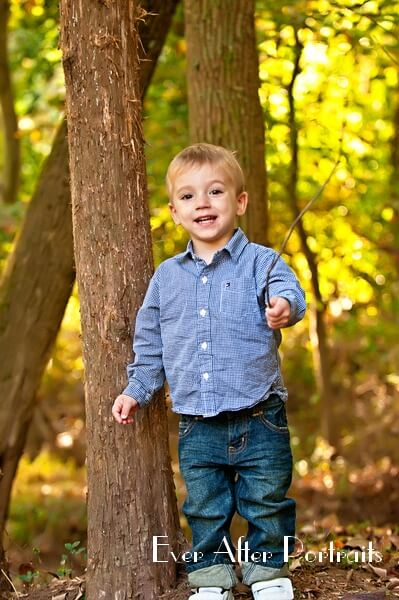 Daniel is quite the explorer as he has stick in hand and off to see what other treasures he can gather in the call of the wild.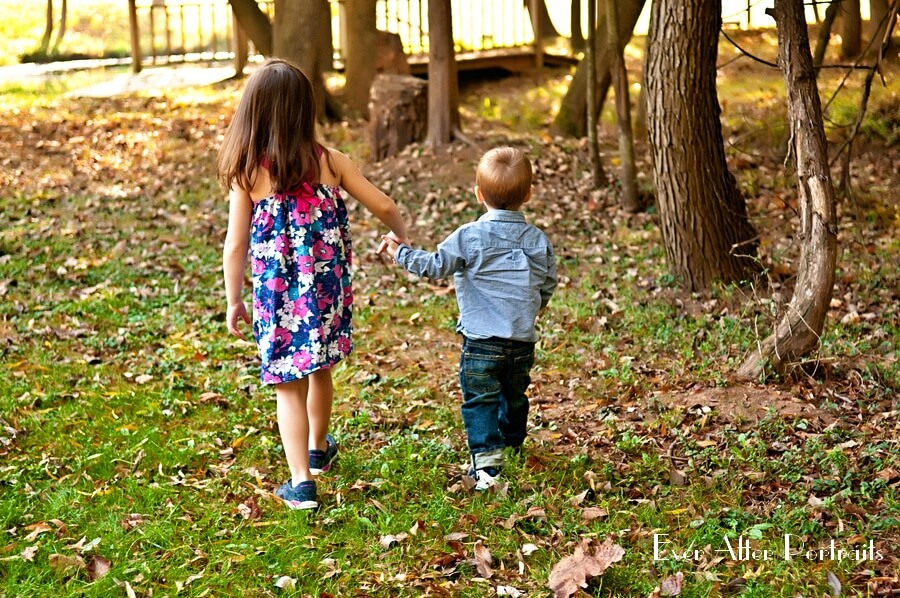 Sibling walking in the woods on a crisp autumn day.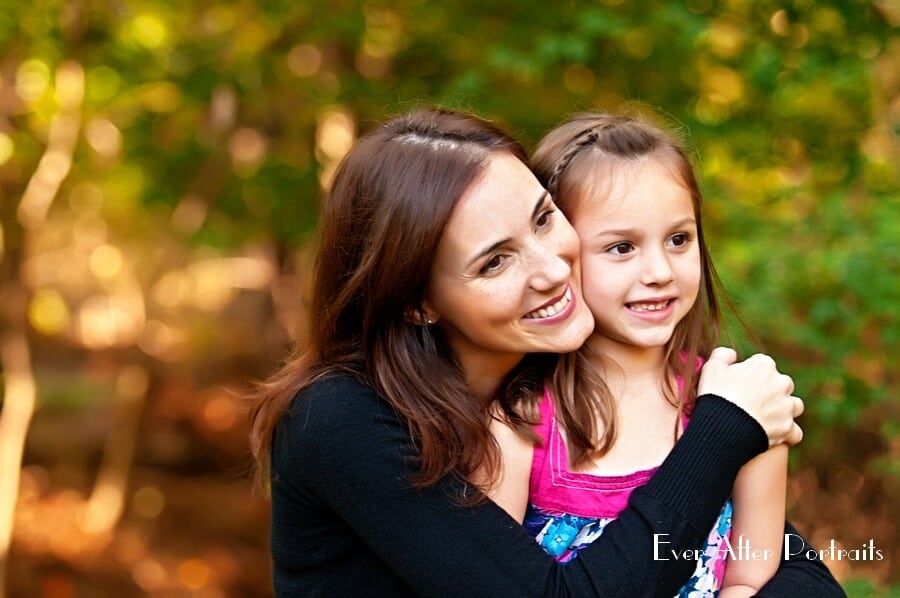 Virginia gives a big hug to her daughter in this closeup portrait.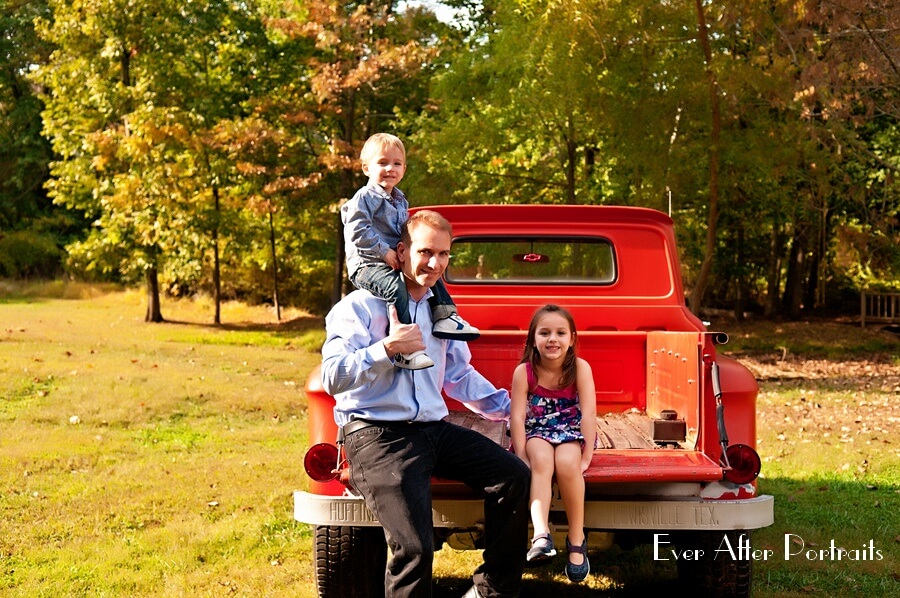 Daniel perched in his dad's shoulders and Isabella sitting on the big red truck looking off into the horizon enjoying the shades of autumn.


Ever After Portraits is comprised of Mindy and Joriana Belcher, a mother-daughter photography team located in Northern Virginia. They specialize in candid, emotional and artistic images.
Family means everything and capturing those precious moments to preserve forever will mean family heirlooms for you to share for years to come.
Best,
Mindy & Joriana – Contact Us!