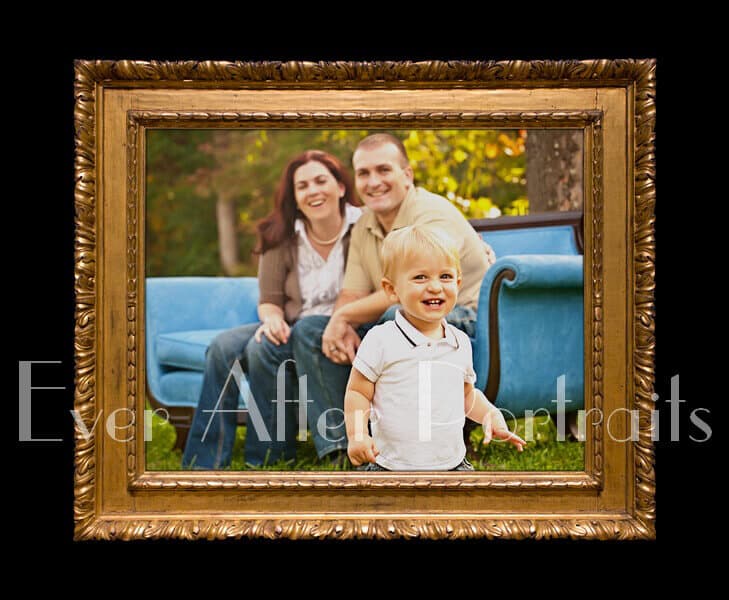 As a professional photographer team, we take great pride in offering both a 2.5-acre outdoor portrait park, as well as a fully-equipped indoor studio.


Studio – Outdoor Portrait Park
Our 2.5-acre Portrait Park is the perfect outdoor studio to create priceless fine art family portraits.
Custom designed as a private park with portrait areas throughout including a creek, two ponds, large and small, a bridge, wildflower meadow, barn — and our latest addition, a pier, perfect for images over the water.
These areas and the props we use, such as our vintage truck and couches, are constantly evolving so that no two portrait sessions ever look the same.
There are many advantages to having your family portraits in our outdoor studio. Here are a few:
Our 2.5-acre Portrait Park is truly unique in the Northern Virginia area. The versatility of the different portrait settings will ensure that you'll have a special family portrait.
Portraits in our Portrait Park tend to be less formal, more natural, a relaxed version of who your family is.
When done correctly, outdoor family portraits are beautiful! It's important to note that outdoor photography with natural light does not mean that your photographer should only use "natural light," i.e. the sun. The use of flash and other lighting for outdoor portraits is a must to prevent shadowing and show you off to your best advantage.
In the spring/summer, our portrait park is alive with vibrant greens.
In the autumn, our portrait park is aglow with gorgeous reds, golds and yellows.
Nature is always a lovely backdrop for your family portraits.