We know that when it comes to family, memories are priceless. As a top studio photographer in the Ashburn, VA area and surrounding communities, we know that our clients seek us out because they want the very best for their families. Once the portraits are taken, the next important step is deciding how to preserve and enjoy them.
Framing
The concept and method of archival framing is a relatively newer concept in fine art photography. But it's really been in the last few decades that archival or museum-quality framing has become more widely used by fine art photographers. At Ever After, we understand the importance of museum-quality framing because we know how important your portraits are to you. However, some clients prefer a frameless wall art option. To that end, we offer an array of first-rate frameless products to help you display your memories and enjoy them well into the future.
Our products are well crafted and carefully selected by us as photographers to ensure the very best quality for our clients and their portraits. We offer you a wide range of options: from our framed and frameless items, through to our portrait boxes and albums. We think you'll be quite happy with whichever product you select from us.
Wall Art
One client favorite is our Fine Art Giclee Ice Wall Art. A frameless option to traditional framing, our Ice Images are a contemporary and unusual way to present your beautiful portraits. The images appear almost ethereal and are captured on what appears to be a sheet of ice, or glass. They are non-breakable and face mounted with rivets at each corner giving it that contemporary look. The image in this technique is opaque but captures bold color and detail exceptionally well. Each portrait has finished edges and can be mounted to appear as if it's floating. Like all our other products, the quality is museum and gallery-grade and elegantly finished.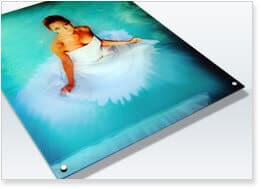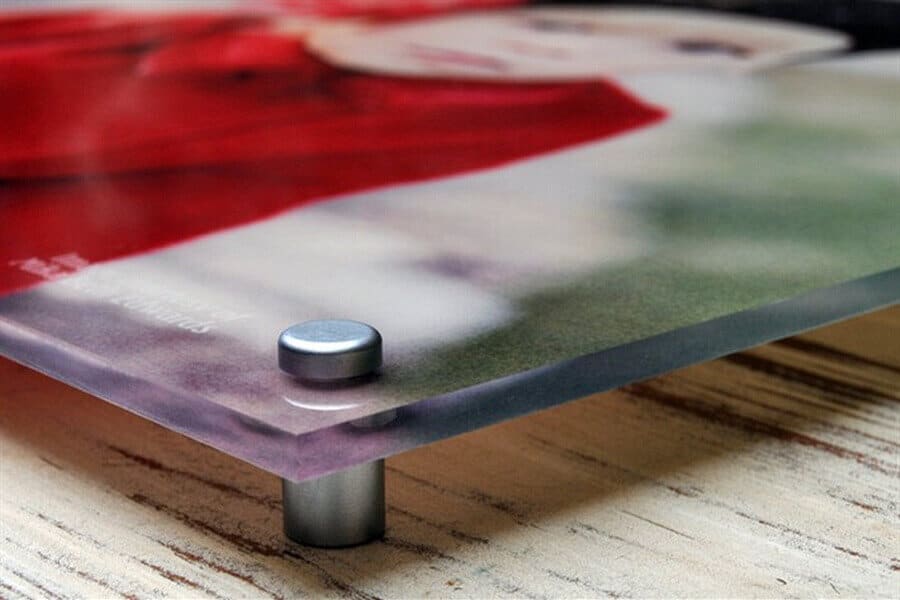 As photographers, Ice is one of our favorite finishes — so much so, that we chose it for our own family portraits!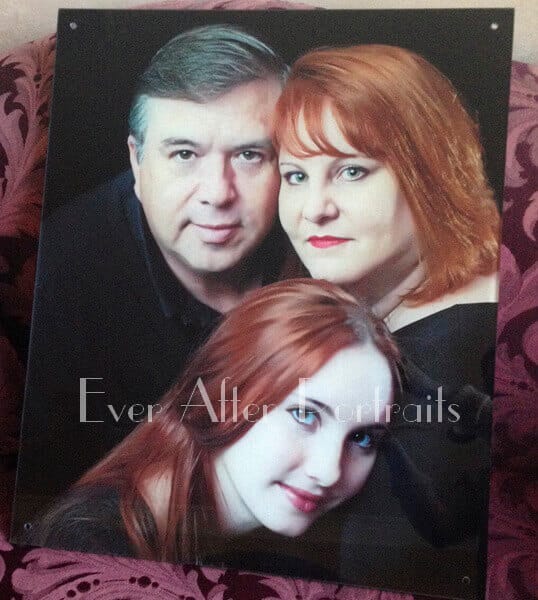 If you are interested in any of our products, please contact us so that we can discuss them with you in greater details and show you some product samples. As a studio photographer in the Ashburn, VA area, you are welcome to make an appointment to visit us at our studio!
Studio Photographer, Family Photographer
Ever After Portraits is comprised of Mindy and Joriana Belcher, a mother-daughter photography team located in Northern Virginia. They specialize in timeless and emotive fine art images.
Family means everything and capturing those precious moments to preserve forever will mean family heirlooms for you to share for years to come.
Best,
Mindy & Joriana – Contact Us!