As a professional photographer located near McLean in Northern VA, we specialize in family photography and creating beautiful portraits which you'll treasure for years to come. As we have both a 2.5-acre outdoor portrait park and a fully-equipped indoor studio, we are both an indoor and outdoor studio photographer.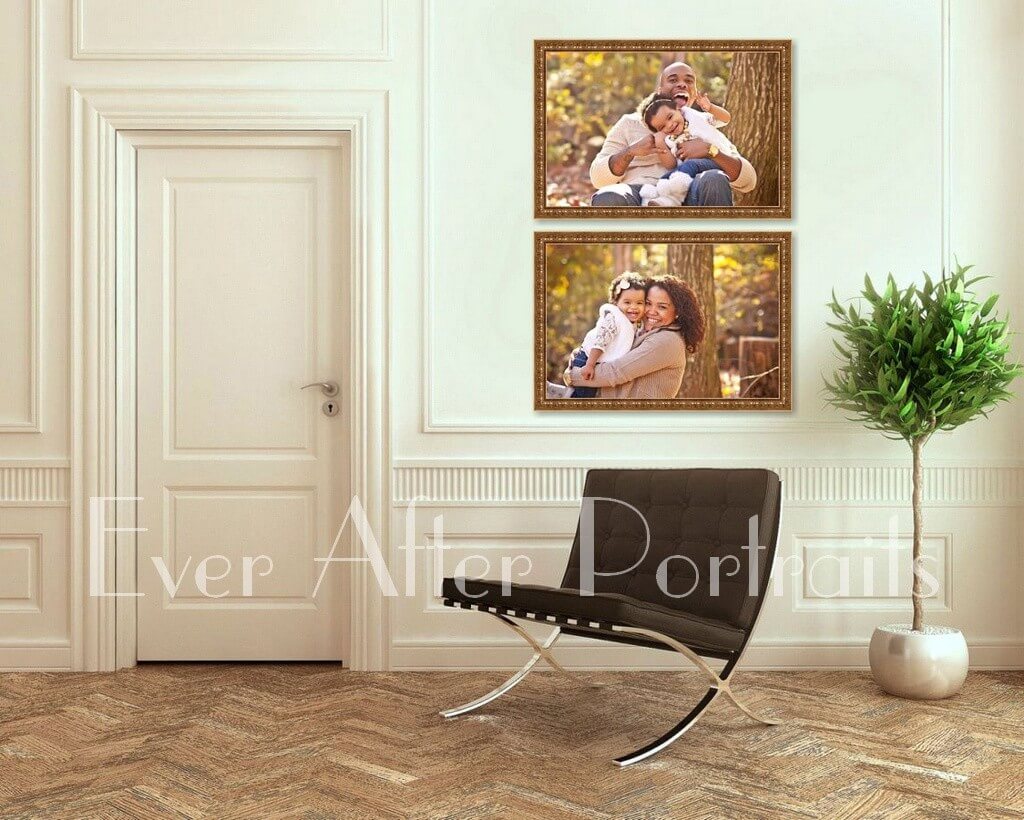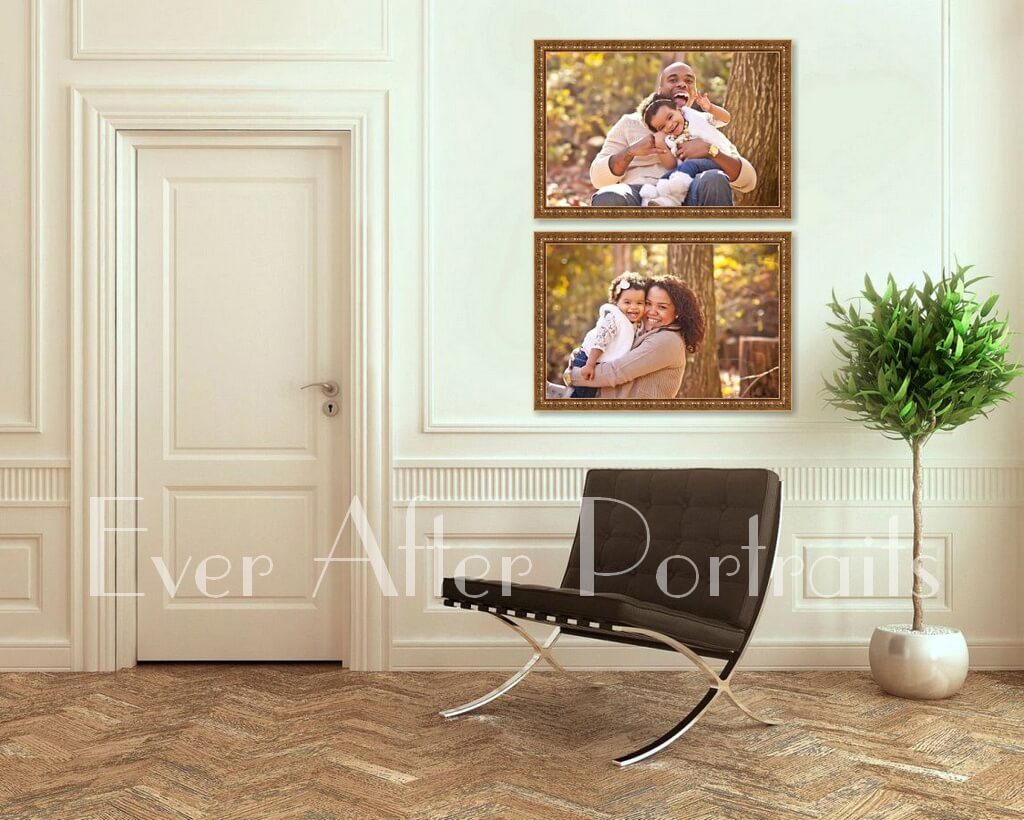 Family Portraits as Wall Art in Your Home Entryway
Imagine opening your front door to friends and family. Would you rather the first thing they see as they enter your home be a landscape or a gorgeous display of your family in portraits? Family portraits as wall art give you the perfect opportunity to show anyone who visits your home how very much your family loves each other.
Whether your entryway opens up to stairs or a hallway, a series of family portraits is a beautiful centerpiece to your home.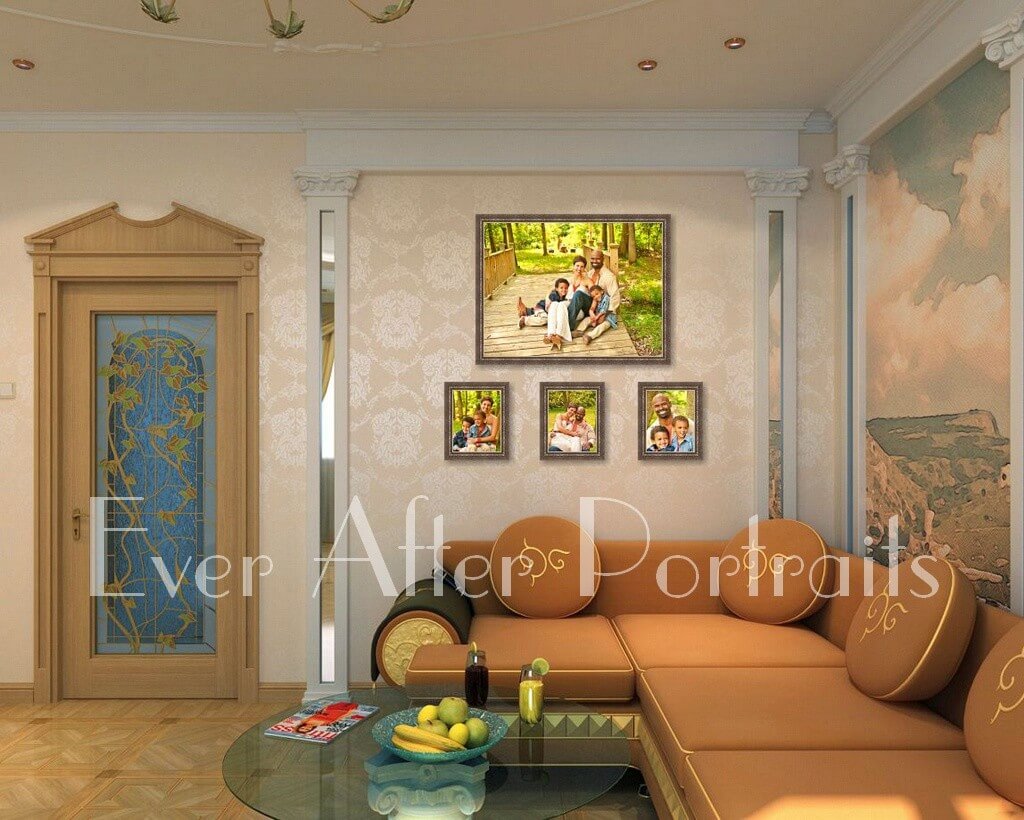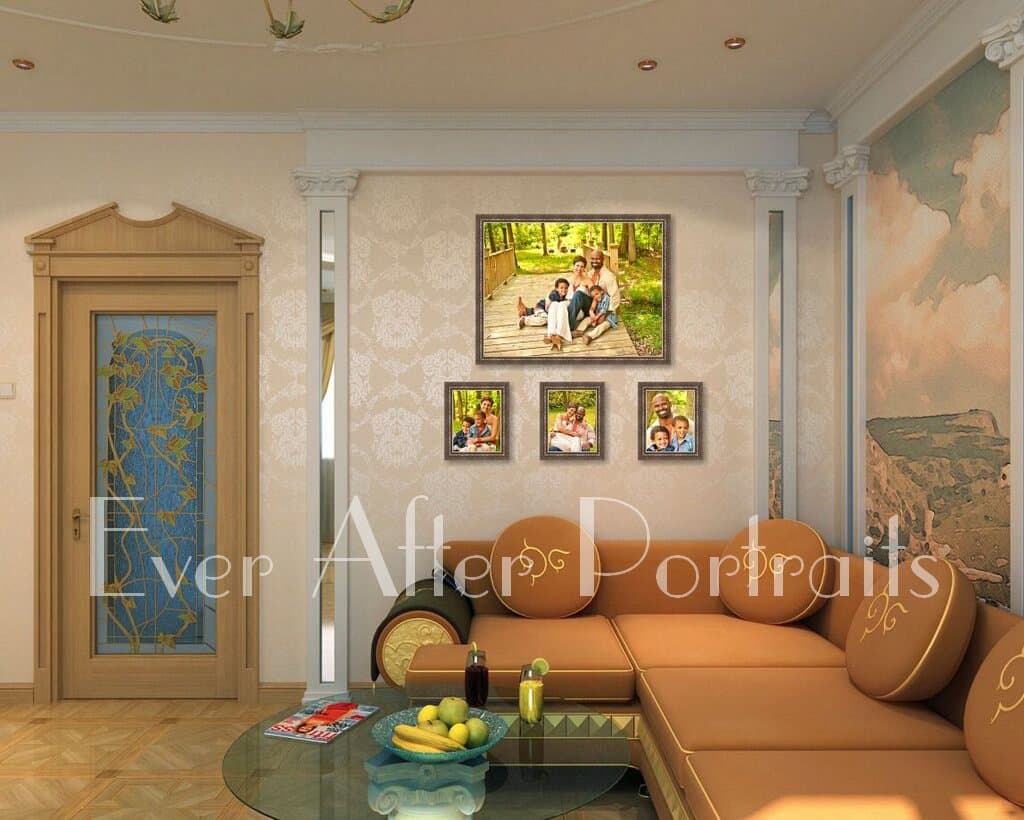 A small entryway is perfect for a smaller grouping of family portraits.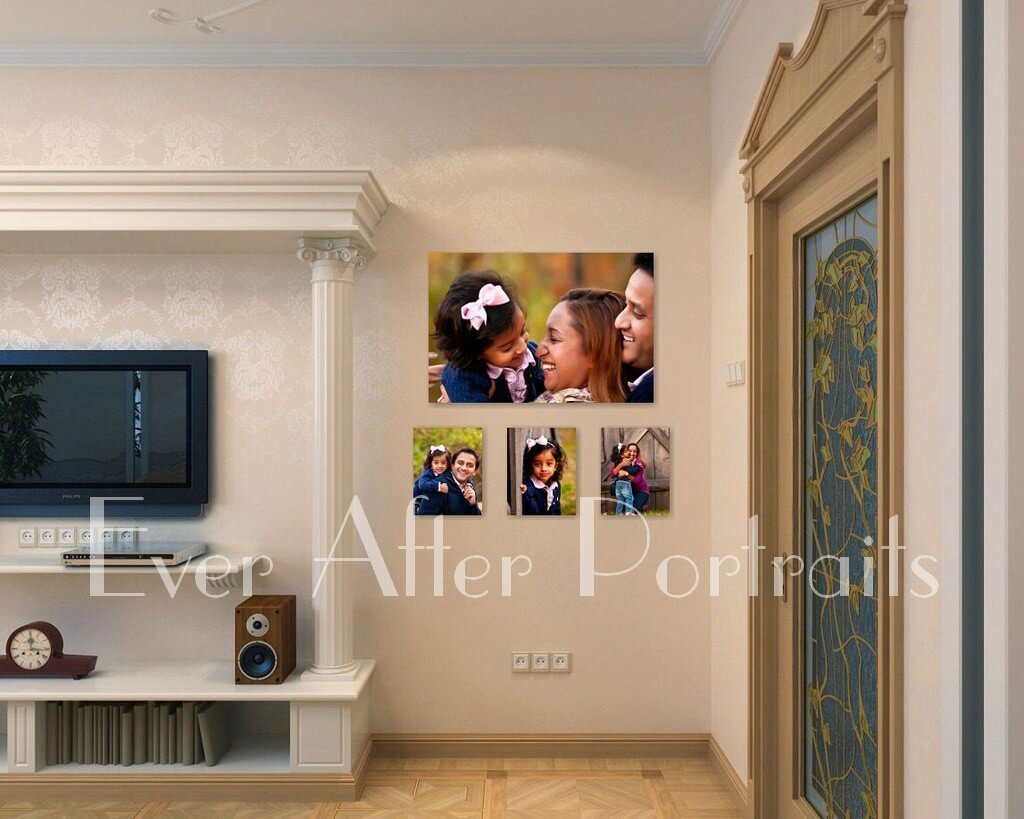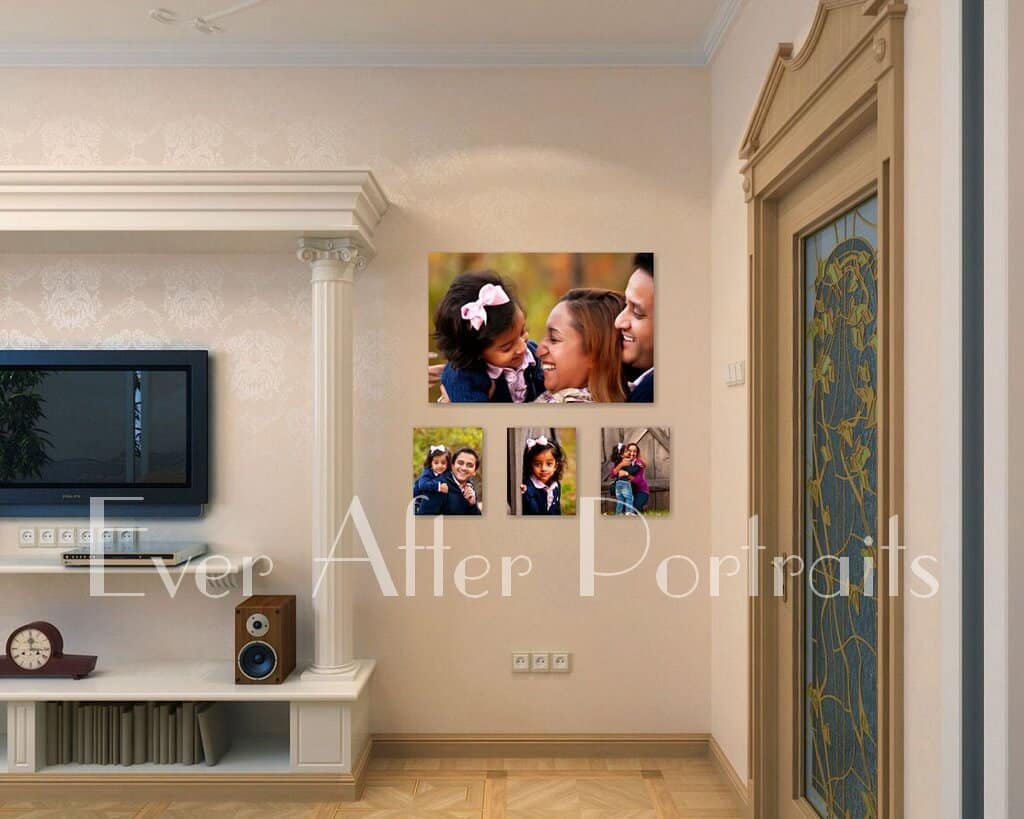 Or perhaps you'll want to showcase your children in their very own portrait. They will love seeing their portraits on the walls of the family's home as a reminder of how they are loved.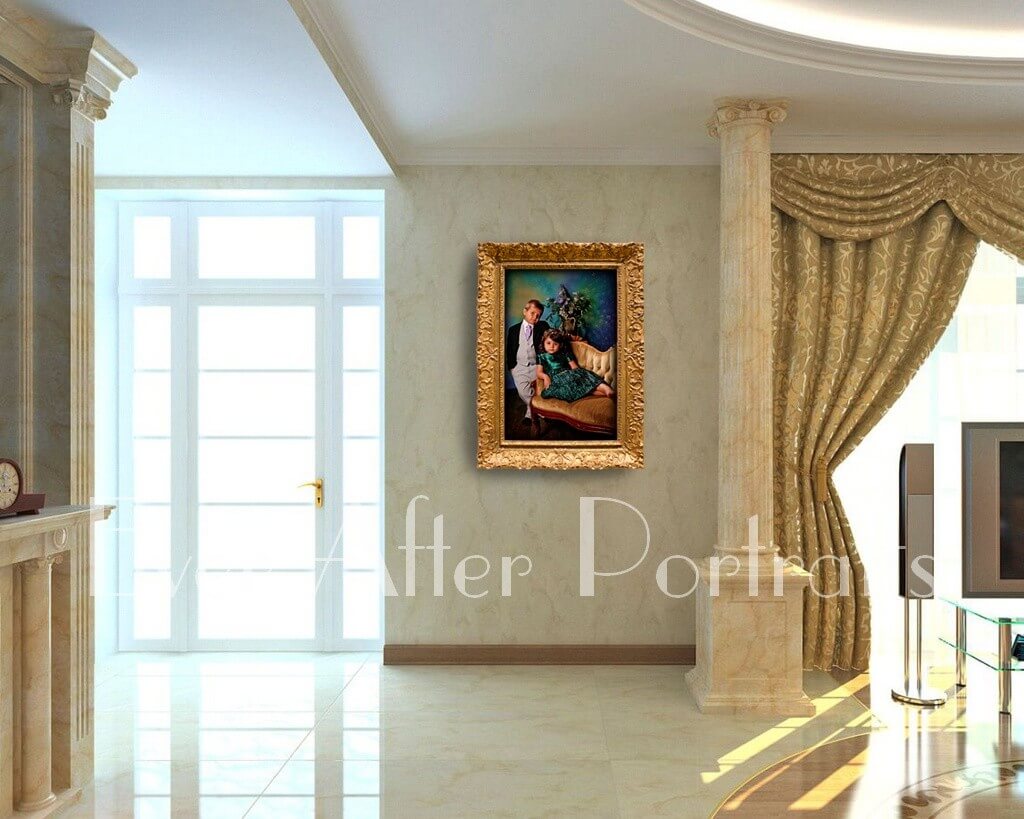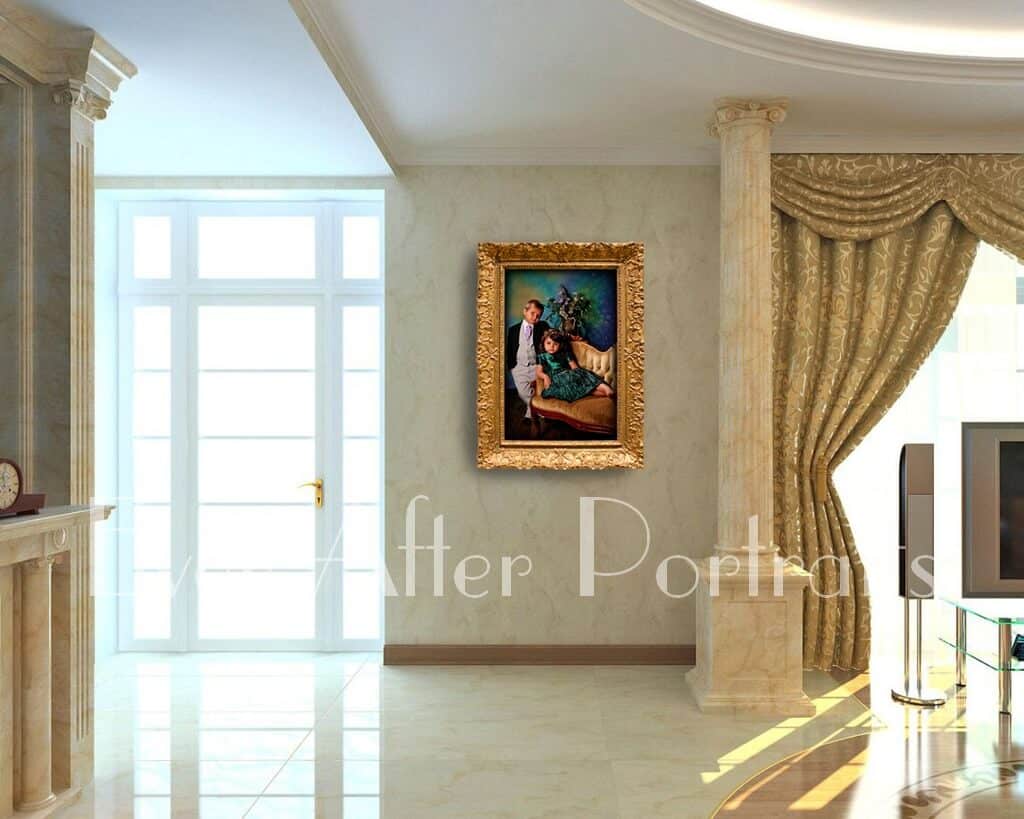 We offer many wall collection options, both framed and frameless.
Our Masterpiece Frames truly deserve the name "Masterpiece" and are of the finest quality in solid hardwoods. Our Standard Frames are of very high quality and available in a variety of wood and metal finishes. See more details about our frames on our Framed Wall Art page.
Our frameless options include Bamboo, Steel, Ice and Gallery Wrap. Futures posts will give details on each of these frameless options.
Other posts in this series:
Decorate a Staircase Wall with Artwork of Your Family
How can I decorate my home with the ones I love and still use color?
Family Photographer and Studio Photographer
Ever After Portraits is comprised of Mindy and Joriana Belcher, a mother-daughter family photography team located in Northern Virginia. They specialize in timeless and emotive fine art images.
Family means everything and capturing those precious moments to preserve forever will mean family heirlooms for you to share for years to come.
Best,
Mindy & Joriana – Contact Us!