Should I put family portraits in my children's rooms? | Northern VA Family Photographer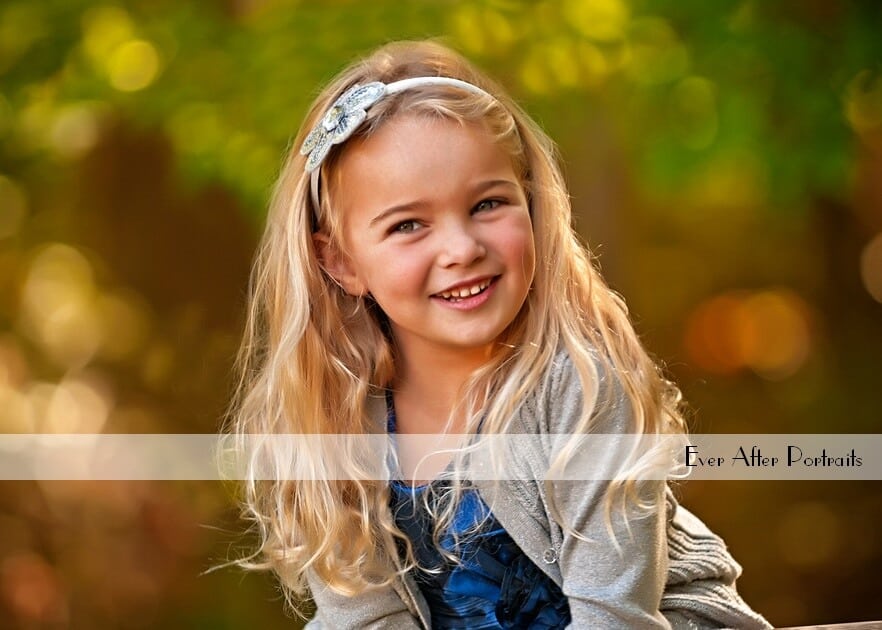 Would you put a professional portrait of your family in your child's bedroom?
We hope you answered yes. Why wouldn't you? What better place to display your family's love? We have met so many wonderful families over the past decade working as a studio photographer in the Herndon, VA area. When they ask us about displaying professional family pictures in their children's rooms, we strongly encourage them!
Parents decide to invest in professional photography for any number of reasons. However, most folks do it because of love. Family portraits can capture all the love your family feels toward one another. Hanging a family photo displaying just how much your child is loved, and how much your family loves each other, is validating and comforting for them. Studies have even confirmed how photos can boost self-esteem in children.
As your family bolts out the door each morning, running in different directions throughout the day, a glimpse at their family in a photo underscores to them the value of belonging together. You can easily display both professional portraits and family snapshots in your child's bedroom and their playroom. The advantage with professional portraits is that they are specially coated and printed on archival paper to last generations.
Connecting with your child
Family portraits in children's rooms can send a subtle but powerful message to them of the value of their family, its love, and their own place in the family unit. The children are reminded each time they see their family's portrait on their dresser, desk or wall that they are part of something bigger than them. They are part of a loving family.
We hope that you will consider putting at least one family portrait in each of your children's bedrooms. Imagine them falling asleep seeing their family's portrait each night, and imagine them waking to the same image! They will be surrounded by love and they will feel it.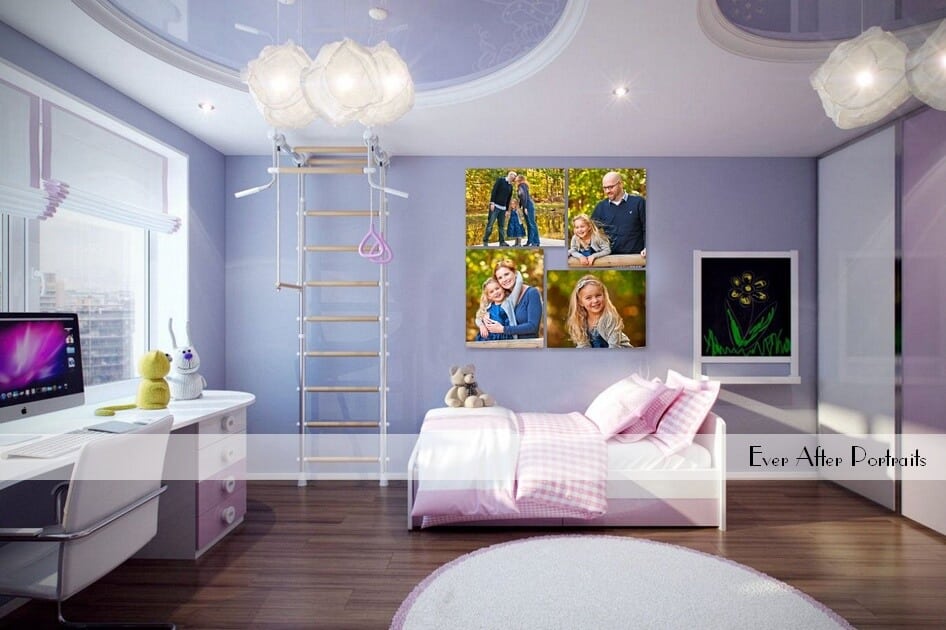 As both an indoor and outdoor studio photographer, Ever After is a mother-daughter family photography team in the Herndon, VA area with more than a decade of experience working as skilled photographers who enjoy doing family portraits!
Family Photographer, Studio Photographer
Ever After Portraits is comprised of Mindy Belcher and Joriana Belcher Anderson, a mother-daughter portrait photography team located in Northern Virginia, near Herndon, VA. We specialize in timeless and emotive fine art family portraits.

Family means everything and capturing those precious moments to preserve forever will mean family heirlooms for you to share for years to come.

Best,

Mindy & Joriana – Contact Us!

Professional Photographer