What families are saying, Michelle | Northern VA Family Photographer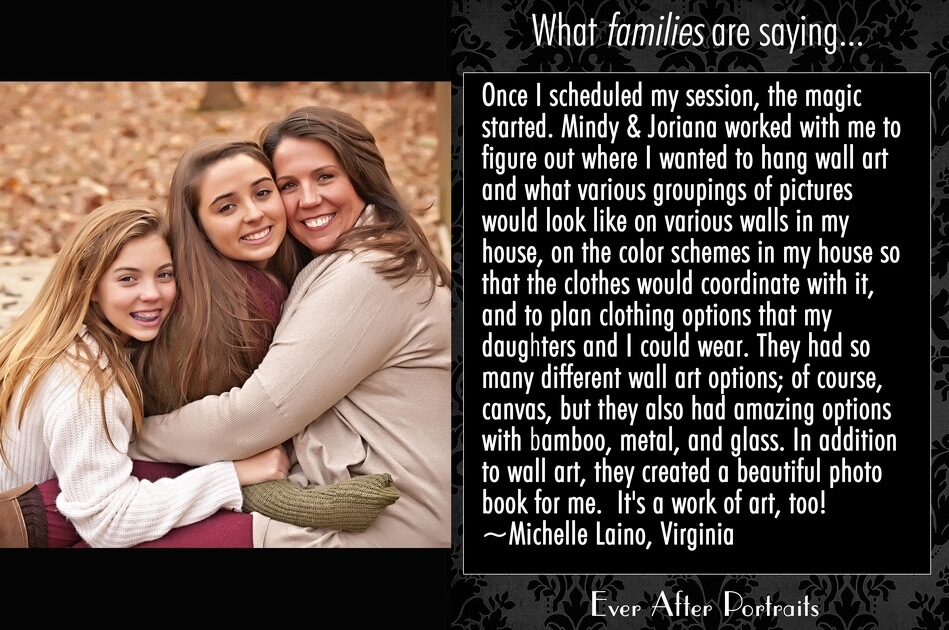 Being a family portrait studio photographer in Northern Virginia is such a pleasure! We proudly serve clients throughout the area, including Round Hill, VA and Purcellville, VA. For some families, portraits with us are the very first professional pictures they've had. We love the joy we see in those clients' faces when they see their family portraits for the first time!
Family Portraits
Michelle and her two daughters, Isabella and Olivia, have had more than one session with us. The first one was held with the gorgeous fall colors as the backdrop. From that family session, Michelle chose a wall portrait collection in our unique Bamboo finish for her home.
She sent us some very kind words regarding both her experience with us as well as about those products. We were so pleased that she loved her portraits! When she later came back to us for a session in our indoor studio, we knew that we had truly made her happy!
Michelle's Review of Ever After
"Once I scheduled my session, the magic started. Mindy & Joriana worked with me to figure out where I wanted to hang wall art and what various groupings of pictures would look like on various walls in my house, on the color schemes in my house so that the clothes would coordinate with it, and to plan clothing options that my daughters and I could wear.
"And on the day of our session, they were wonderful!! So amazing and personable. But it doesn't stop there…during my ordering session they were so patient working through over 200 pictures and weeding out the ones I didn't want and the ones I was on the fence with.
"They had so many different wall art options; of course, canvas, but they also had amazing options with bamboo, metal, and glass. In addition to wall art, they created a beautiful photo book for me. I actually hesitate to call it a 'photo book.' It's a work of art, too! I don't have strong enough words to express how much I would recommend them to others. I will definitely be working with them again!"
~ Michelle L., Arlington, VA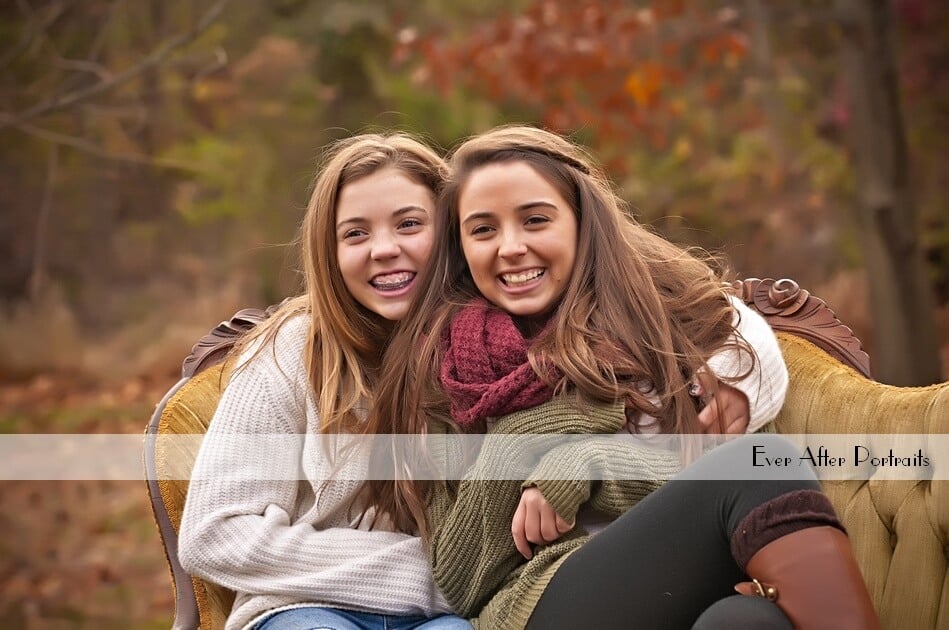 Family Photographer, Studio Photographer
Ever After Portraits is comprised of Mindy Belcher and Joriana Belcher Anderson, a mother-daughter portrait photography team located near Round Hill, VA and Purcellville, VA in Northern Virginia. We specialize in timeless and emotive fine art family portraits.

Family means everything and capturing those precious moments to preserve forever will mean family heirlooms for you to share for years to come.

Best,

Mindy & Joriana – Contact Us!

Professional Photographer