Creating a Legacy Through Photography | Northern VA Family Photographer
Throughout our lives, we will experience moments which disappear in a whisper. Some will be memorable; others are lost in time. Those moments create and often define our lives. As a studio photographer, we often ask our Round Hill, VA and Purcellville, VA friends and clients:
• How do you document your life for your children?
• How do you capture the special times in your children's lives so that you can remember those precious moments rather than losing them to time?
What would be your answers to these questions?
Given that you are reading this blog post, then it's likely that you have given some thought to these types of questions. It's also highly likely that you value the role of professional portraits and the difference an experienced studio photographer can make in documenting your family.
We'd like to take a closer look at these questions and their answers and offer some tips based on our years of experience as a professional studio photographer.
How do you document your child's life for them?
Professional Photography
If you haven't done so already, you should make professional photography a priority in your family life. Prioritize the scheduling of professional portraits of your children and family as often as you possibly can.
Some clients do professional portraits annually and then use those portraits for their holiday cards and to decorate their homes. Those families take advantage of using photography to show how the family has grown and changed over the years.
Other clients opt to work with a professional studio photographer every other year. Some also schedule professional sessions for significant life events such as maternity, newborn, high school senior portraits, engagements, and other important events.
Whatever type of professional session you schedule, the important thing is to schedule it!
Snapshots
Family snapshots can be considered the bread and butter of documenting your family's or child's life. Keep your camera or smartphone handy so that you can capture daily life at a split second's notice. Your child hugging the dog, playing outside, dressed up for prom, and so forth, are great photo ops to capture in a way a portrait photographer cannot because we're not there on a daily basis.
Don't make the mistake many people do of reaching for the camera to find it's out of battery! Keep your camera handy and charged! Smartphone cameras are more sophisticated than ever and take some great pictures, too!
Those everyday pictures will help you document your family and, especially, your child's life.
Lastly, don't leave your snapshots living inside your camera or computer where you can't enjoy or see them regularly. It's not unheard of for something to go wrong and you lose them. We know someone who lost more than 1,000 precious family photos because they hadn't backed up their laptop! We recommend using a cloud-based storage as well as occasionally taking the time to create printed photo albums you can order of your pictures.
How do you document your life for your children?
What does that mean, you ask? How are you documenting the lives of parents, grandparents, and other ancestors who are the story of your children's history? It is their family story, the story of their roots.
Documenting the stories of those that came before your children is a precious gift you can make for your child. They will be so grateful as adults, when you are no longer with them, that you took the time to do so. Those portraits, along with photo albums of your life or your parents' lives, are one way to document your life for your children.
Through portraiture, you are creating a powerful visual legacy for your children. Don't underestimate the value of today's portraits to future generations in your family.
Record Your Life
As a studio photographer, we urge you to record your life.
You can't go back in time to take portraits, so there isn't much sense lamenting what is now behind you. But you can assemble your story now through professional family portraits taken across the generations moving forward. Make it a point to capture images of your family and relatives, particularly your parents, your children's grandparents, now while you can. Those will one day be especially beloved and cherished!
If you're feeling particularly ambitious, you can write down your family's history for your children to carry forth with them for future generations. It gives them a sense of self to know their family's history. As the old saying goes: Roots and wings are the most valuable thing you can give your children! Photography has a unique role to play in giving your children roots and wings.
However you decide to do it, doing something is what matters! Record your daily life through regular snapshots whether using a camera or a smartphone. Document whatever you can so long as you leave a legacy for your children.
We have never heard a client complain that they took too many pictures, bought too many professional portraits, wrote down too much information about the family's story. In fact, we've heard the opposite: Not enough pictures were taken when their children were young, and they never bothered to ask parents and grandparents for details of the family's history. Remember that history matters to the future not yet lived, not yet born
Fine Art Studio Photographer
As a studio photographer, with both an indoor and outdoor portrait studios, we specialize in helping our clients document and tell their stories for today and tomorrow. Our Round Hill, VA, and Purcellville, VA area studio is always ready to participate in your family's photographic journey. Contact us today!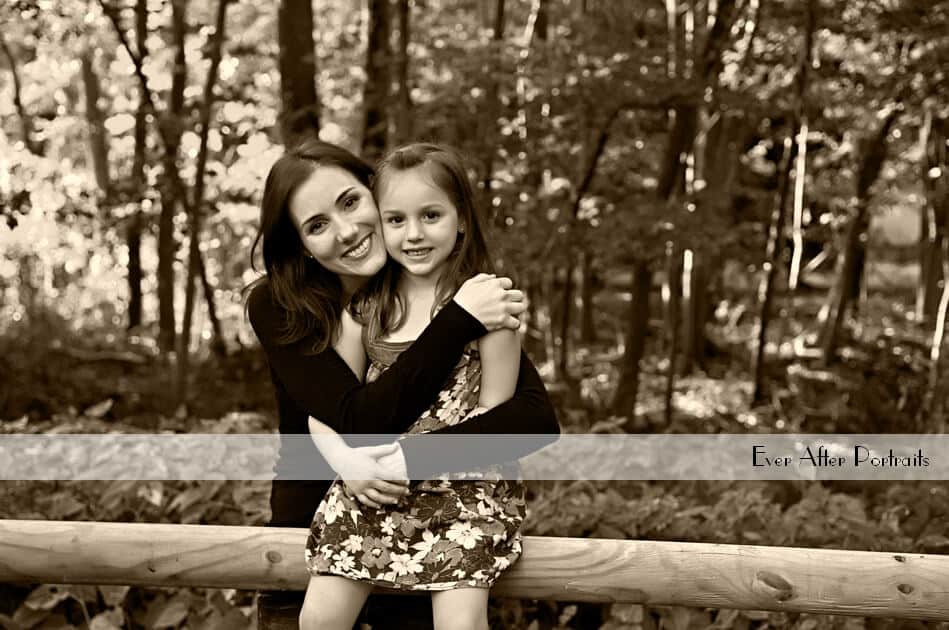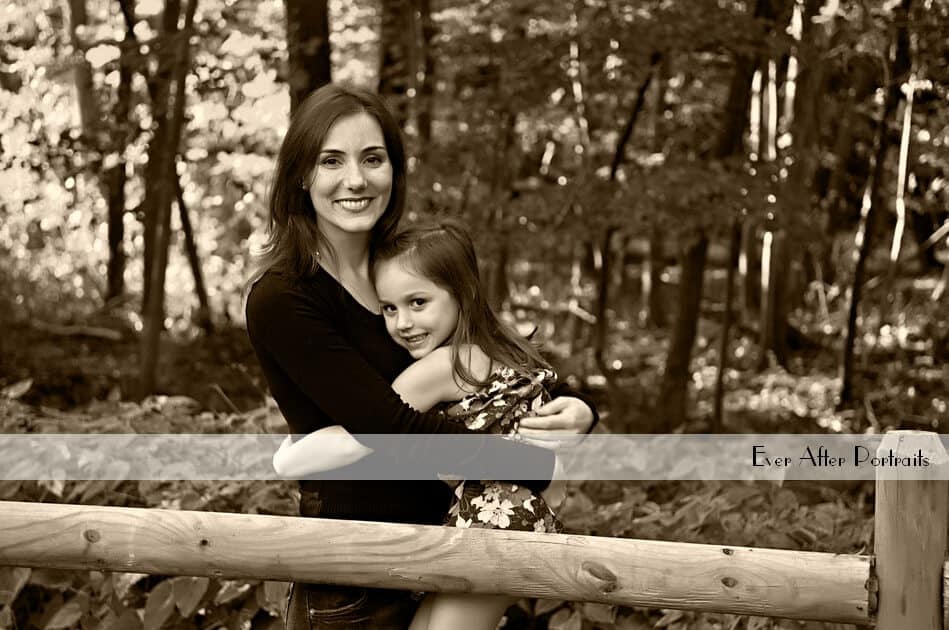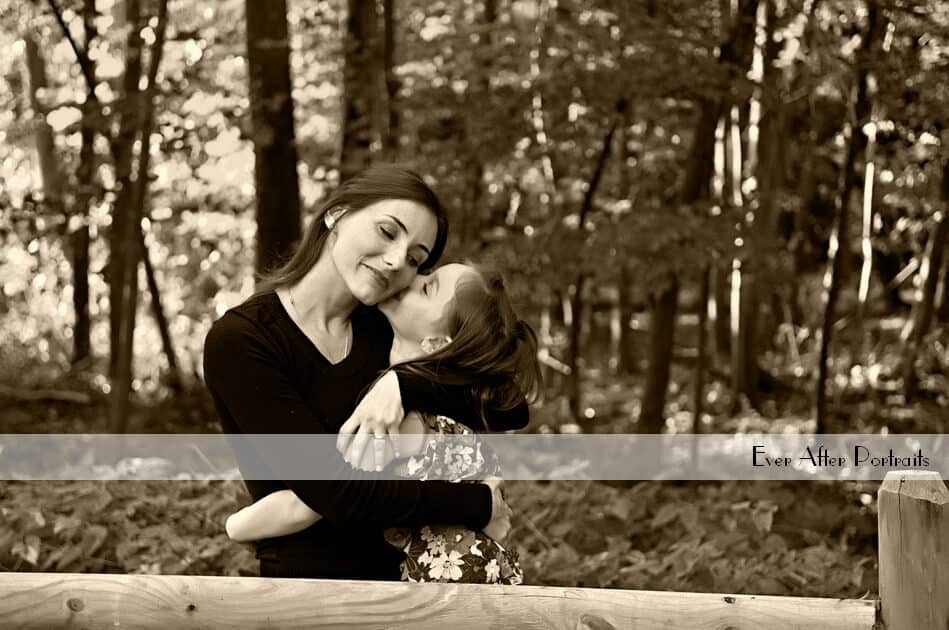 Family Photographer, Studio Photographer
Ever After Portraits is comprised of Mindy Belcher and Joriana Belcher Anderson, a mother-daughter portrait photography team located near Purcellville, VA and Round Hill, VA in Northern Virginia. We specialize in timeless and emotive fine art family portraits.

Family means everything and capturing those precious moments to preserve forever will mean family heirlooms for you to share for years to come.

Best,

Mindy & Joriana – Contact Us!

Professional Photographer