Ever After is located in Northern VA and serves the surrounding area, including Burke. We specialize in family and child photography and in creating beautiful portraits which you'll treasure for years to come. We will provide you with the best photography experience you have ever had.

Tanvi was a perfect Bubblegum Princess! With her long dark hair and a sparkle in her eyes, she was so easy to photograph – an outgoing young lady with a contagious laugh, she appeared relaxed and at ease in front of the camera. In fact, I see modeling in the future for this lovely little lady.

With over 1,000 gumballs to play in and with, Tanvi really had a ball (pun intended) at this special Limited Edition Children's Portrait Session. Mom and Dad were a true pleasure to work with, and we could easily see they really cherish Tanvi. They played and laughed throughout this session, too, and we enjoyed bringing out the best laughs and smiles from Tanvi.

Joriana and I felt it was the best compliment that one of Tanvi's portraits is now displayed in her room as a 30×40 – an heirloom she will treasure for many years to come!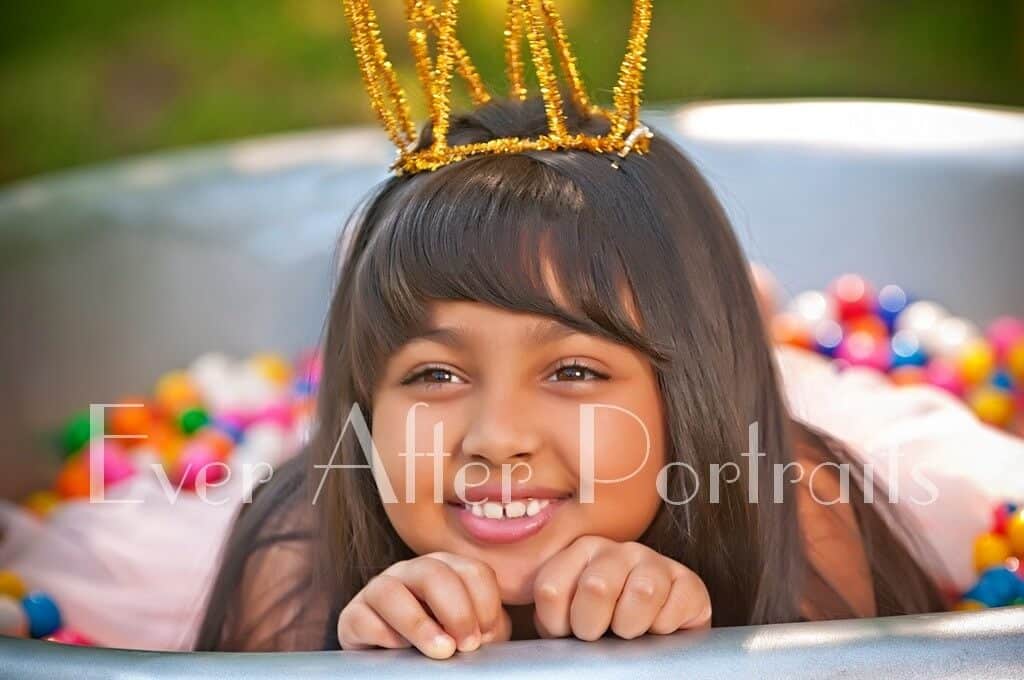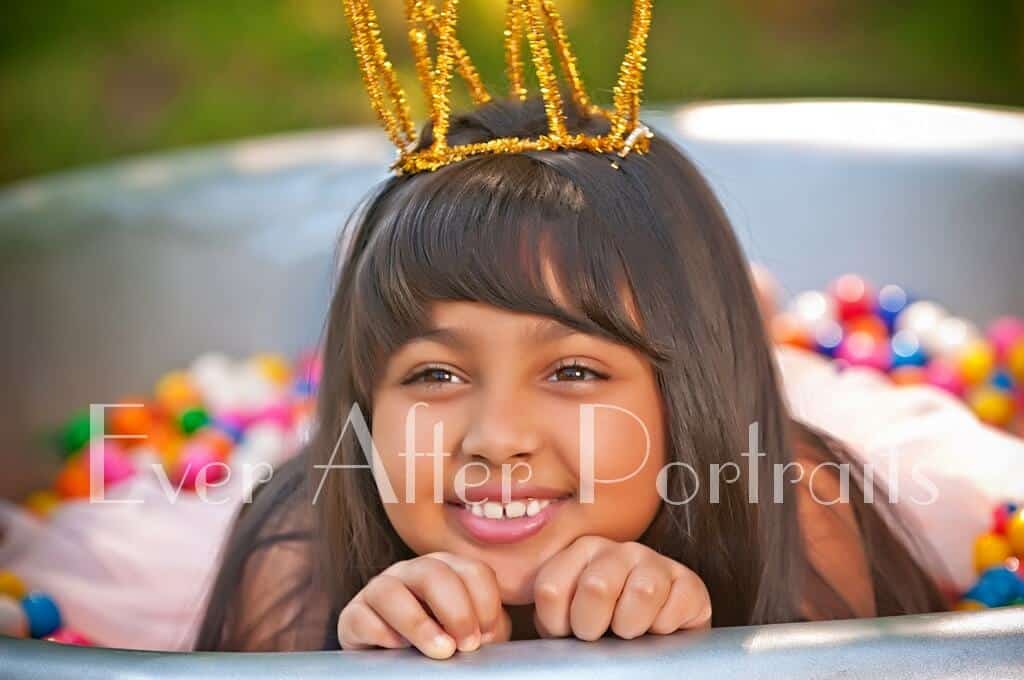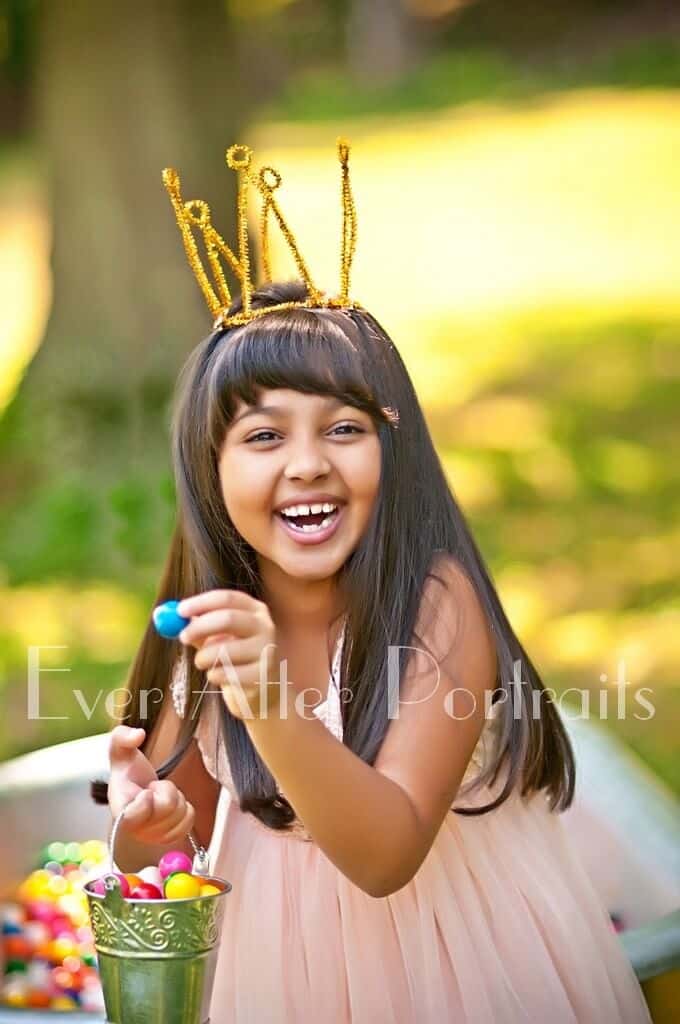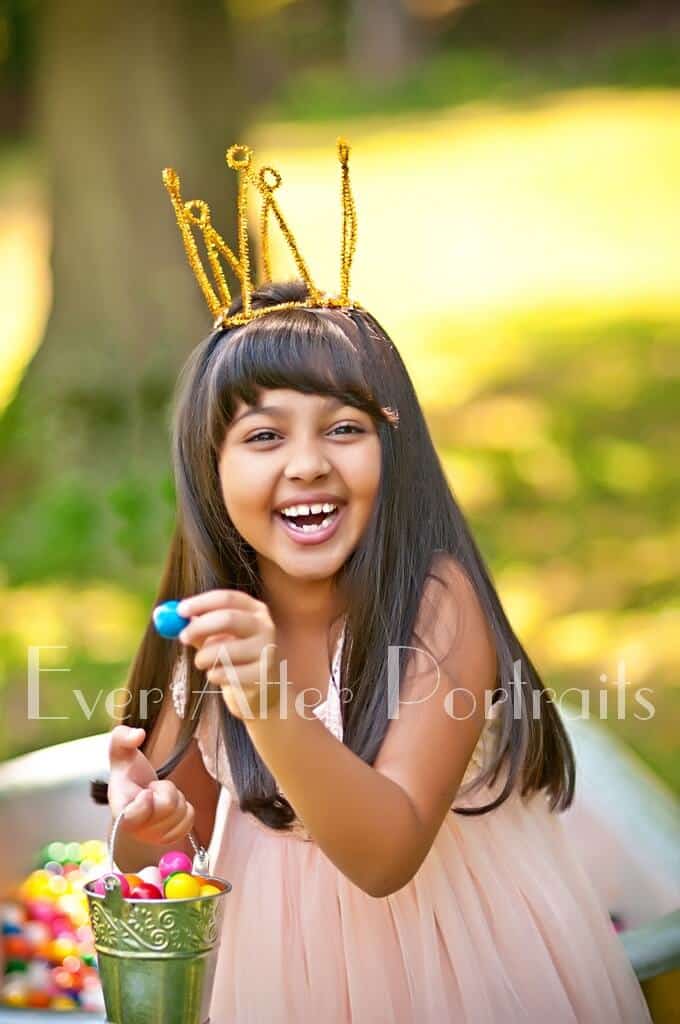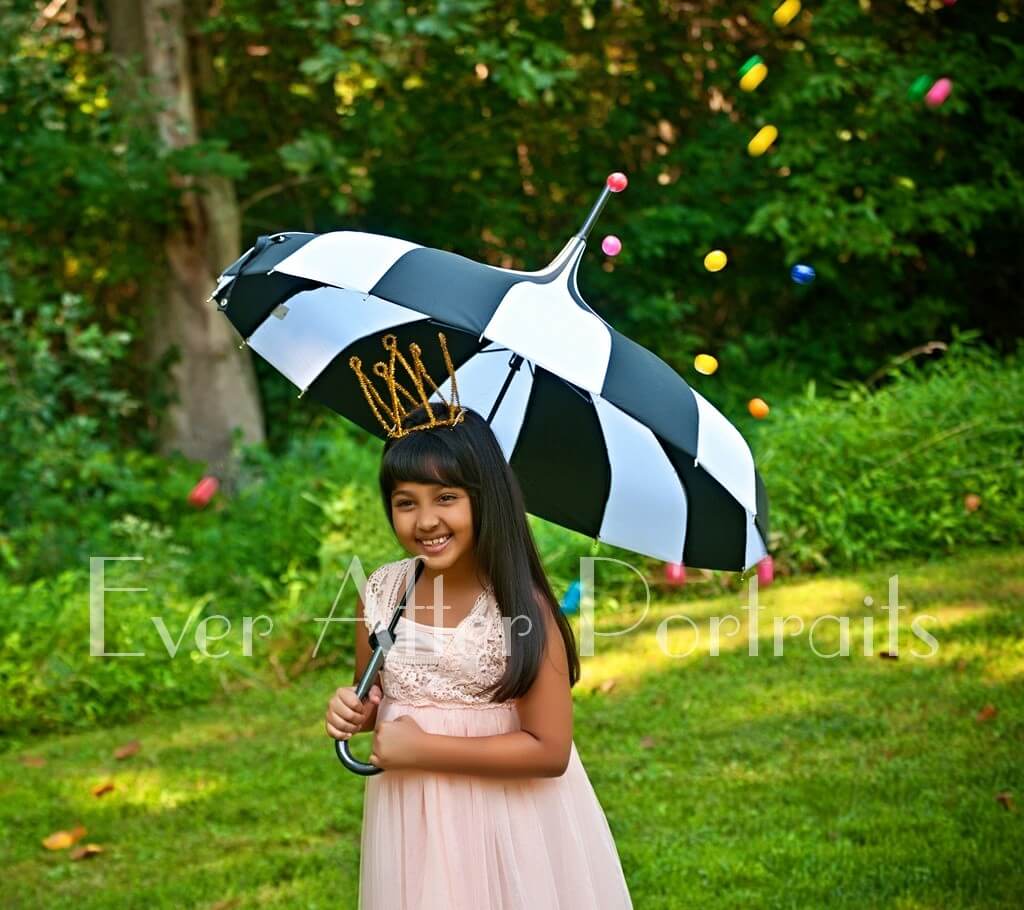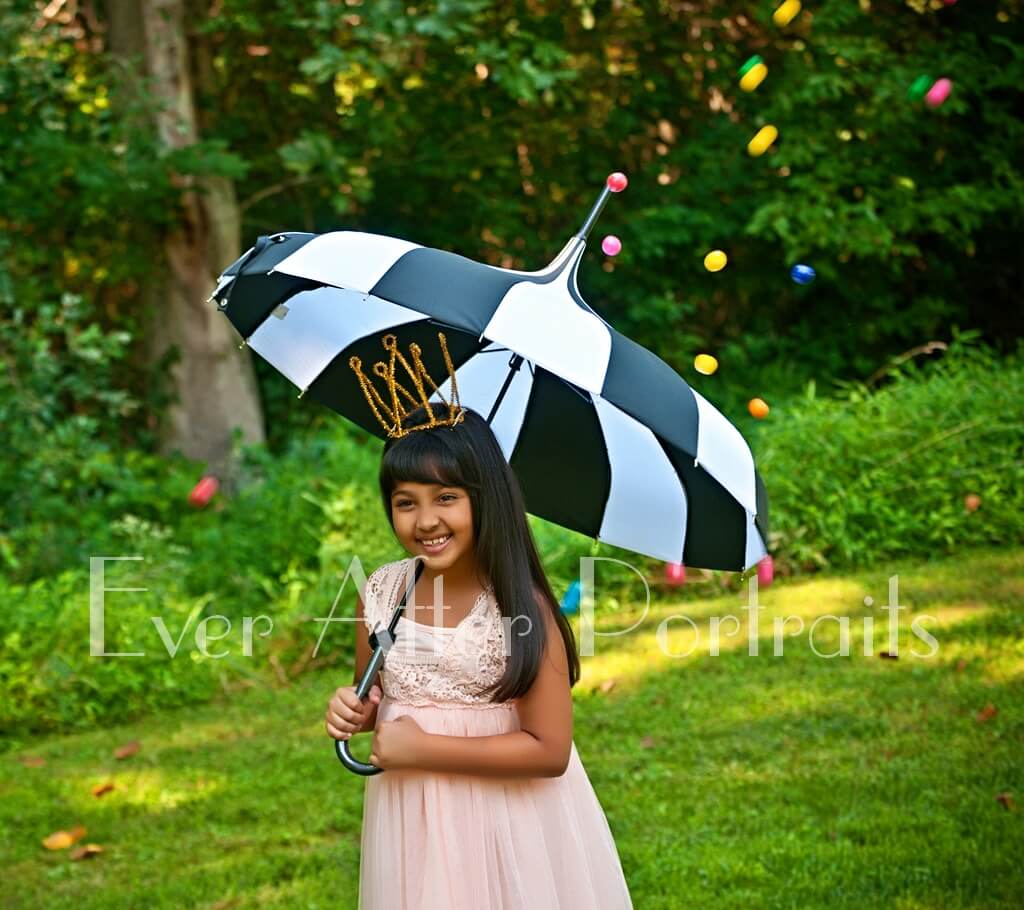 Our Limited Edition Bubblegum Princess session is inspired by the delightful book by the same name written by Julie Gribble. The heroine is a princess who loved bubblegum so much she wouldn't stop blowing bubblegum bubbles! Our Limited Edition Session is a little twist on this story. By the way, this book was written with Lady Kate Middleton in mind.


For our Limited Edition Portrait Sessions, we normally focus on child photography.
Limited Edition sessions provide a fun and relaxed atmosphere, and are perfect for the little princess who enjoys dressing up. Check out our
Limited Edition calendar here
. You're sure to find a special session just for your little princess!
Family and Child Photography
Ever After Portraits is comprised of Mindy and Joriana Belcher, a mother-daughter photography team located in Northern Virginia. They specialize in candid, emotional and artistic images of families.

Family means everything and capturing those precious moments to preserve forever will mean family heirlooms for you to share for years to come.
Best,
Mindy & Joriana –
Contact Us!
View Our Portfolio
|
professional photographer