What to Wear for Your Reserve Portrait - Adding Color
Thinking about adding color?
---
This guide will help you pull your family's clothing together for a well-styled look.
Use black or grey as the base with ONE added color – Red
This family chose red with a base color of black – don't they look amazing?!
Here's the secret – everyone has on red, but in a different article of clothing! 
This keeps the look feeling well-styled but not overly color coordinated.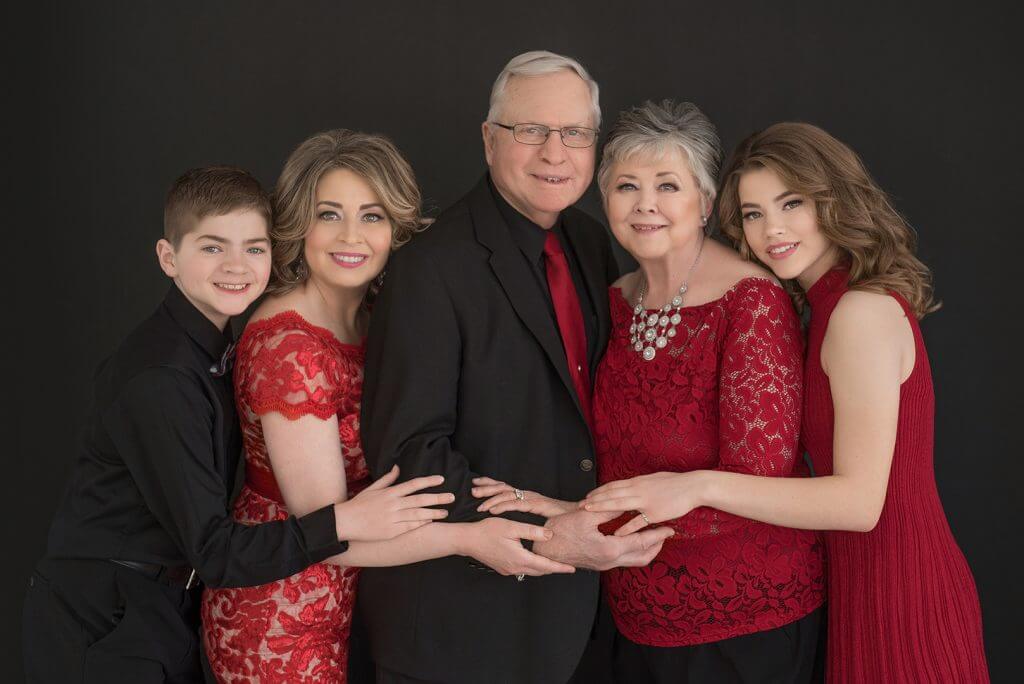 Use black or grey as the base with ONE added color – Gold
This family chose a base color of black and added gold.
They used the secret – each lovely lady has included gold, but in a different way.
Again, this gives an overall well-styled look without being matchy-matchy.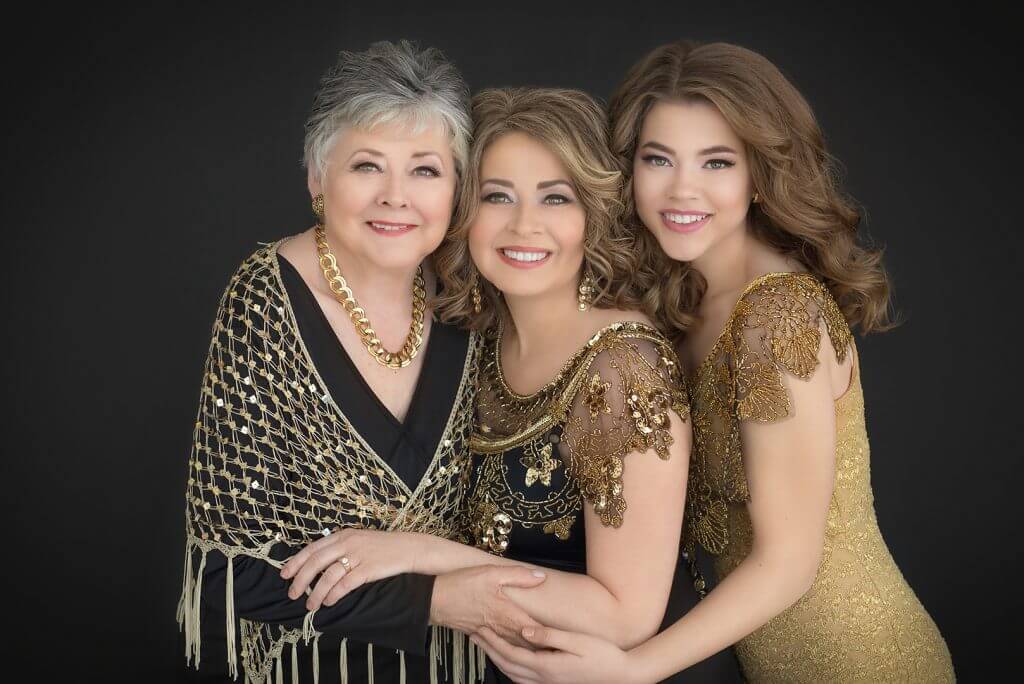 Use navy as the base with ONE color – Blue
This family chose a base color of navy/blue.
This look is definitely monochromatic.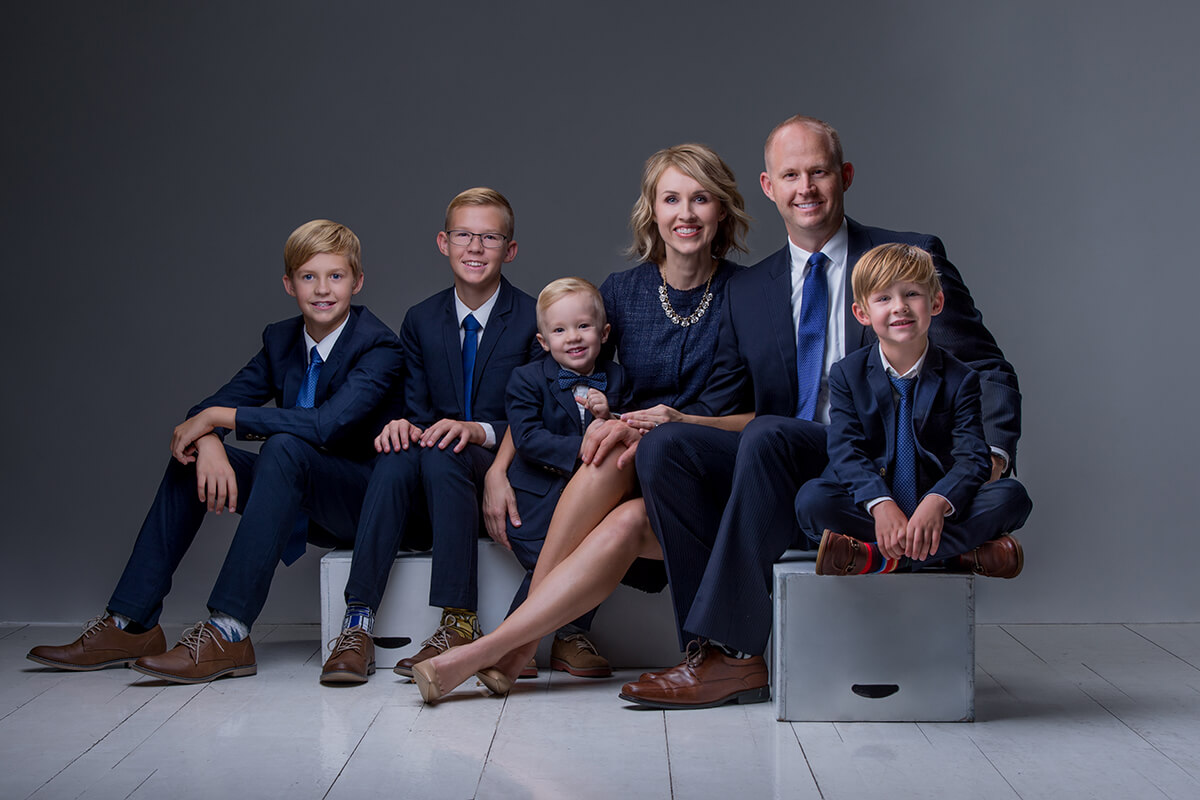 Shades of the same color – Plum
This family chose shades of plum  – we love this look!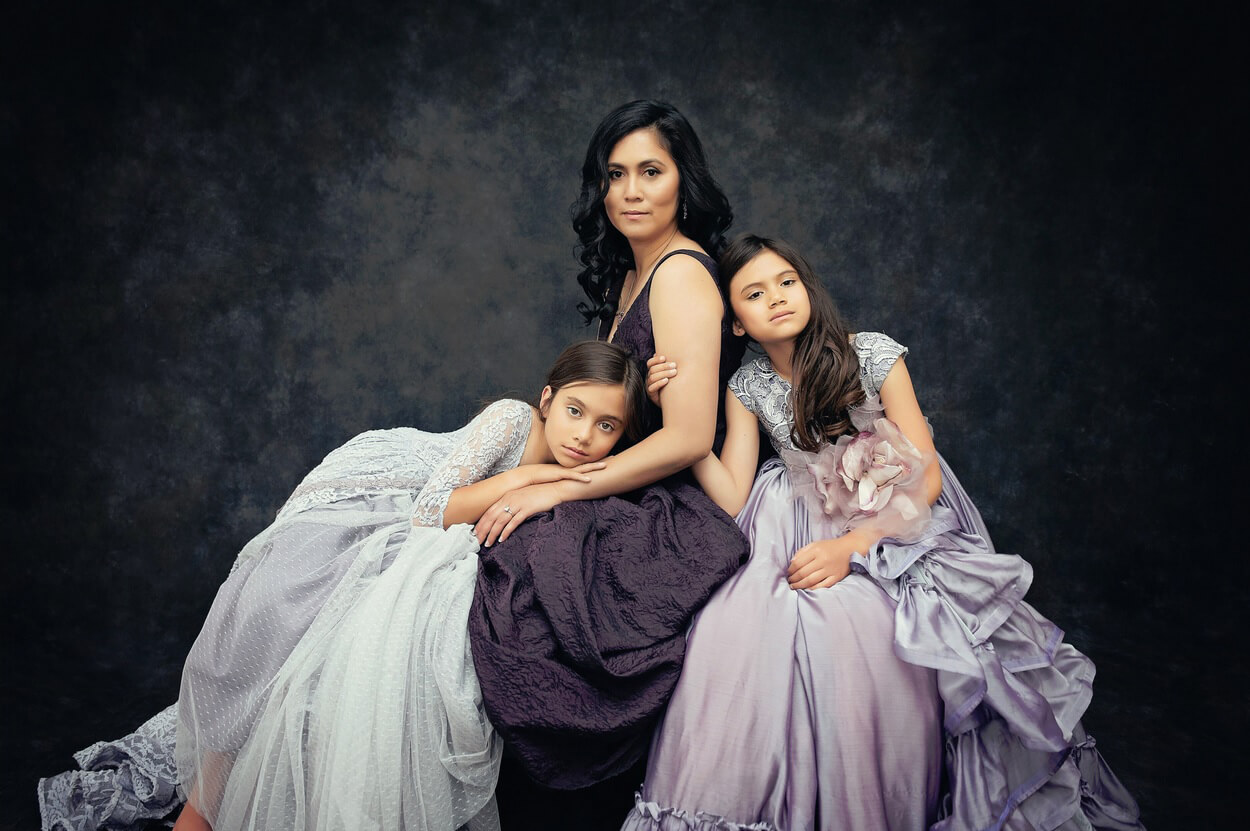 Shades of TWO complementary colors – Blues and Greys
Mixing shades of two colors and patterns can be challenging to coordinate in a way that doesn't clash – this family did all the right things!
Our preference is always to keep your clothing darker than your face, so that your expression draws the focus.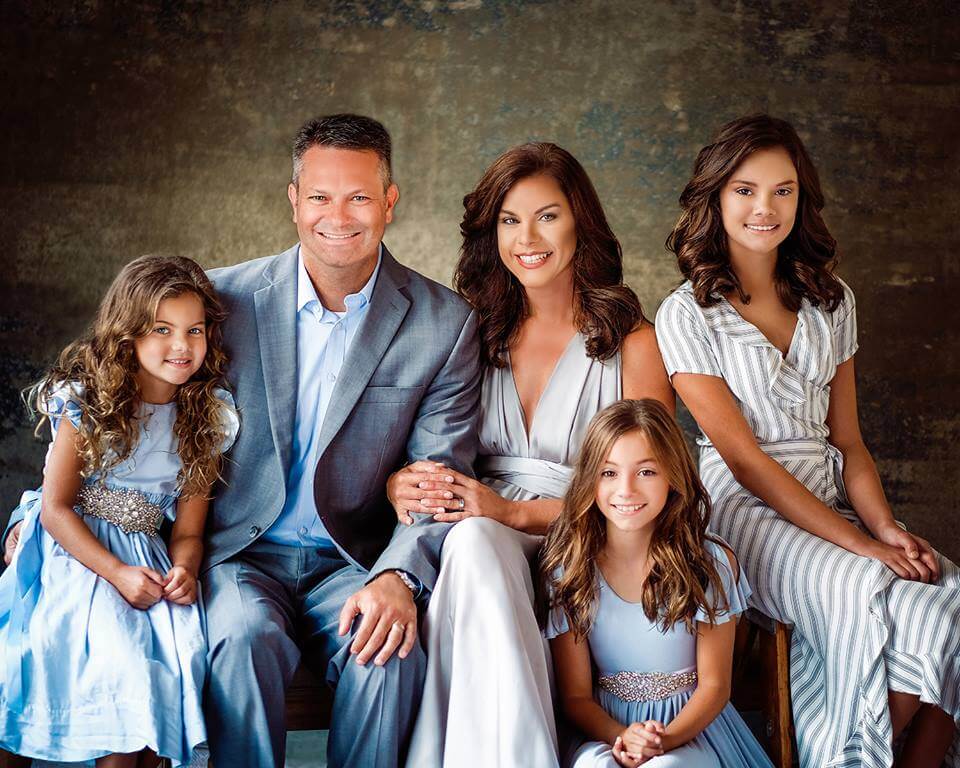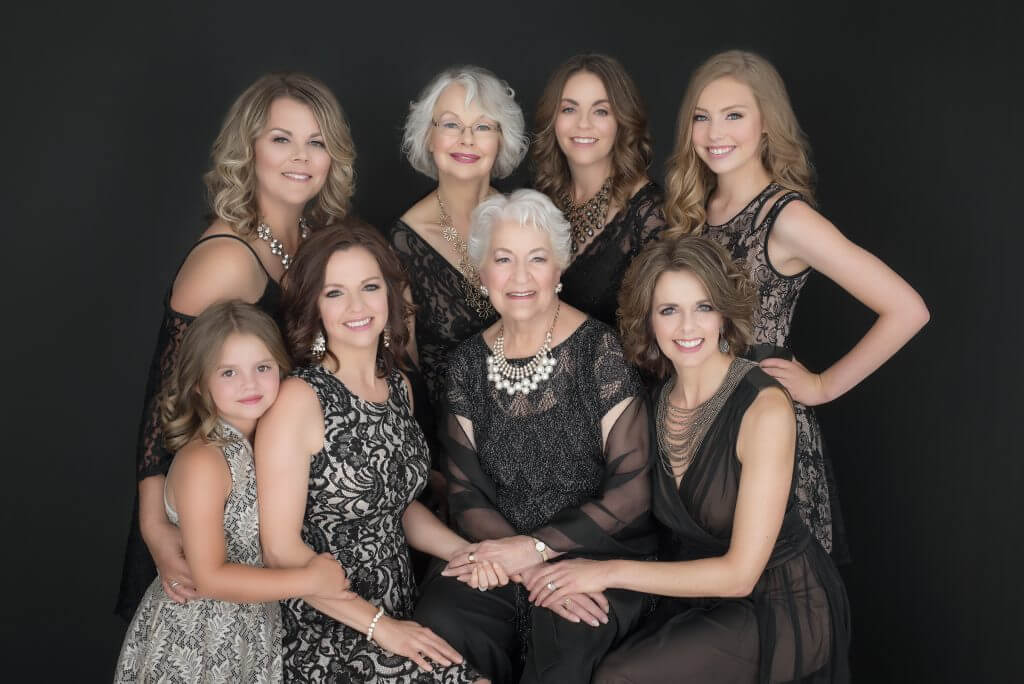 Our Personal Favorite?  Choose Clothing in Black or Very Dark to Light Grey for Timeless Appeal!
For a timeless look, we recommend that everyone have on a different shade of black or grey – bonus points for textured fabrics!
This family chose a theme of lace and damask, our personal favorite, in shades of black and grey.  Don't they look fabulous?!
Black on black always looks classic and timeless. Dark colors tend to make you look slimmer. 
Short sleeves are fine, but we suggest that long or three-quarter length sleeves are more flattering.
Our background and lighting are tailored to render your portrait as a timeless work of art and requires dark, muted clothing to ensure that your family's faces and features are the center of attention.
For that reason, with the exception of a white shirt under a dark jacket, we recommend every piece of clothing be either black, grey, or otherwise very dark in tone.
Choosing shades and tones of black and grey mean that colors never clash!
What Not to Do
• Clothing with white, light and mid-tone elements won't make you look good, and is a distraction.
• Avoid busy patterns, stripes, and clothing with words, logos or pictures. 
• Polo/golf style shirts and casual cotton pants should be left at home.
• Don't forget to apply common sense to your outfits.
• Everybody should not wear the same thing.
• You can't fix clothing that doesn't fit by rolling up the sleeves.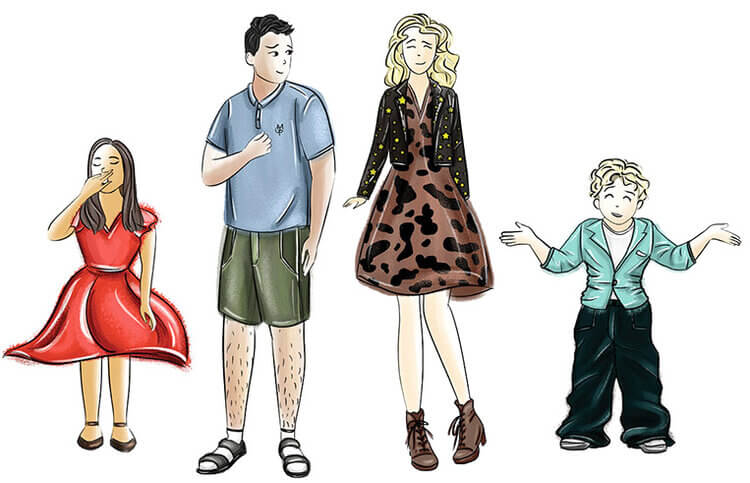 We consider ourselves storytellers that uses photography as our medium. We typically work with moms and dads who realize that their children won't be young forever. They all say, "Where did the time go?"
We can't stop time! That's why parents commission Ever After to create beautiful heirloom portraits of their children and family so they can decorate their home with the ones they love. The heirloom products that we create are museum quality.
They are heirloom legacy pieces handed down to your children so they can treasure the memories of YOU and their childhood long after each is gone — and then they will hand them down to THEIR children, to become even more valued as years pass. It's this type of heirloom artwork that if a disaster struck, you would grab your kids, your cat and these portraits because they mean that much to you…
If you cherish your family and value fine art portraits…
Let's Have a Conversation