The choices we make in life usually reflect how we live, think, and even behave. How we decorate our homes is no different. Our choices of furniture, wall colors, and accessories all speak to who we are. So when our clients from around the Ashburn Village, VA area ask us if they can (or should) use their portraits to decorate their homes, our answer is always a resounding YES! We say that because our choices also reflect the love we experience in our lives. Family photography is particularly important; not just taking pictures of your family, but doing professional portraits and then displaying them in your home for all visitors to see. When you hang family portraits in your home for everyone to see it is a direct reflection of what you value and prioritize in your life: your family.


Importance of Family Photography for Your Children
Most psychologists agree that photography, especially family photography, can play a significant positive role in the dynamics of a family. In an interview with
The Baltimore Sun
newspaper some years ago, psychologist David Krauss said he believed that family photography was critical. He was referring to both taking and displaying your children's portraits, and he found the idea of a family portrait gallery very appealing. "What it says to a child is, 'I'm important in this family.'"
Kraus went on to say that family portraits can show a child that they are a meaningful part of their family and, equally important, that he or she is meaningfully connected to others. It is a profound message to offer children about their role and connection within their family unit. It is a way to further demonstrate to them how deeply they are loved.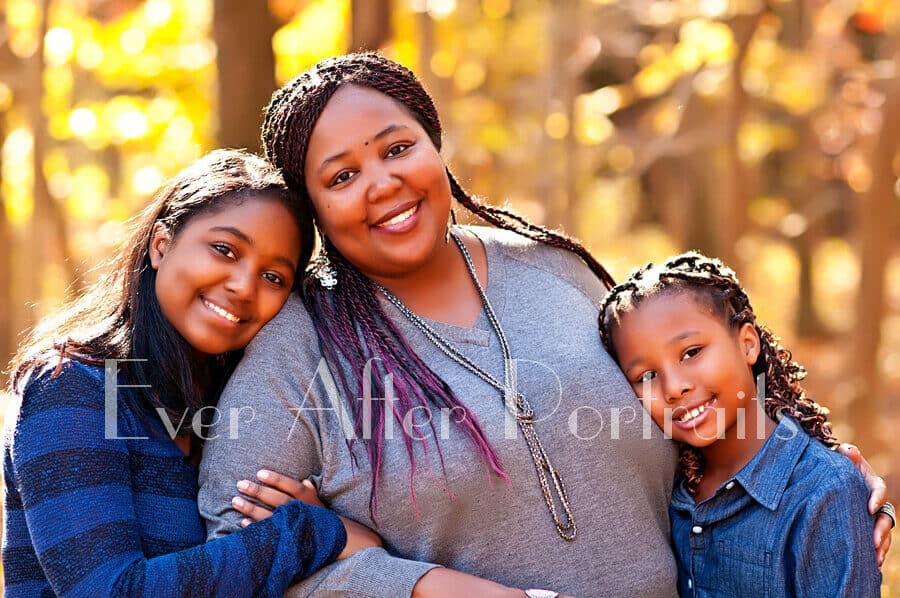 The Reasons for Family Photography
Since its invention in 1839, photography has always been a powerful medium. It is a visual storyteller that lives beyond our lifespan to our stories beyond us.

The reasons behind why you choose to have professional pictures taken are the very same reasons why you should decorate your home with those same portraits. Does this sound familiar? It should because we often repeat it!

If you are savvy enough to leverage the power of family photography, then there is no possible reason not to display those portraits. You chose family photography by a professional because you love your family and you want to capture them in print to enjoy in the years to come. Those are the very same reasons for decorating your home with your beautiful and precious portraits!


Family Photography Evokes Emotions
If you reflect on the last time you visited someone's home, what caught your eye? Did you see any family portraits and did you feel drawn to them, moving in closer to better look at the images? Those baby pictures of a youngster now in college or with a family of their own, a beautifully-captured family portrait, or a lovely sepia portrait taken long ago of grandparents now gone, all evoke emotions that no other material item ever could.
Those portraits connect you to past, present, and the future in ways not many objects ever could.
We have a friend who told us once of visiting the very stunning (and very large) vacation home of some acquaintances. What she remembers most from the house, though, was the powder room! The homeowner had grouped family photos from throughout the years – all in black and white – and displayed them in a line circling around the room just above the wainscoting. Although an unusual place to hang family photos, it worked perfectly. It was like a timeline of the family's life as the children grew up, and it demonstrated their family bonds throughout the years. Even though there were some stunning design features in the powder room, the photos were what stood out and what our friend remembered most.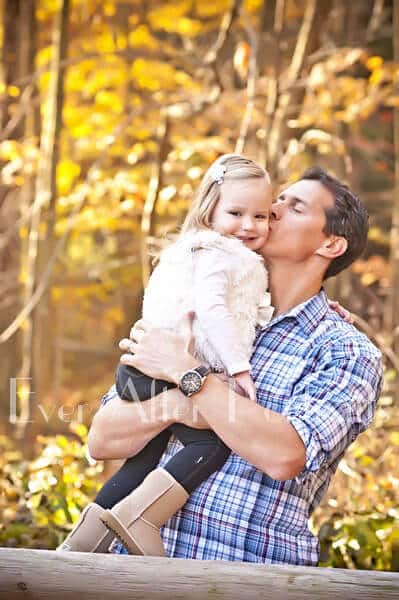 Decorate with Family Portraits
When you think about decorating your home or even your office, you should always make it a point to decorate it with your family portraits. As professional pictures, they are high-quality, high-impact images which will last for decades, even generations. (All our portraits are printed on archival-quality paper rated to last more than 100 years.)
Fine art family photography is not ordinary photography, and it sure doesn't look like most snapshots people do today with digital cameras or smartphones! Fine art family photography, taken by a reputable and experienced professional, can take the place of pride in your home or office, gracing your walls just as art would. It can be as visually stunning and aesthetically beautiful as any piece of art. It can be more sentimentally valuable, eventually becoming a family heirloom to be handed down to the next generation.
Keep in mind that snapshots are interchangeable and considered temporary. Without proper archival framing and materials, printed pictures won't last for generations like professional portraits will. It likely won't be possible to enlarge and display in your home in the same way you would professionally shot family portraits.
To ensure you will have portraits that will be around for future generations, be certain to choose a family photographer who offers high quality printed products! Years from now, your family will be grateful to have beautiful family photography to treasure!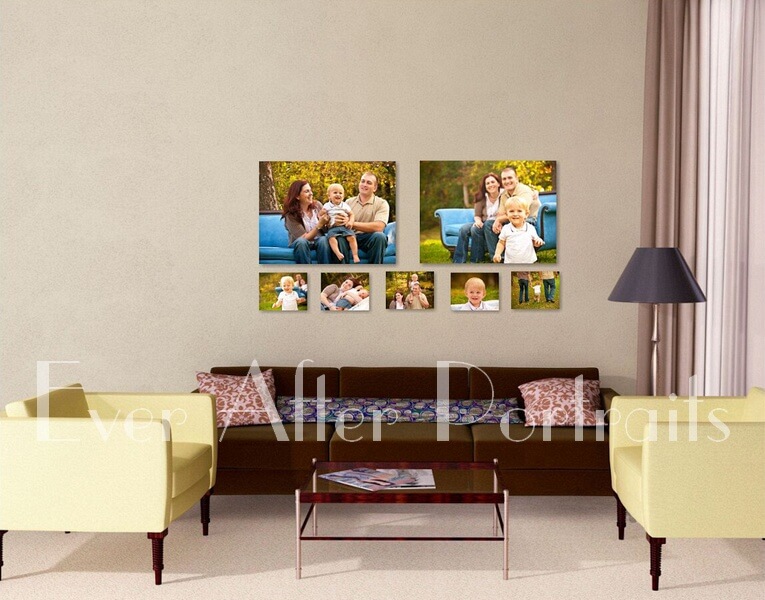 If you live near us in the Ashburn Village, VA area — or anywhere in the Northern Virginia area — we would be happy to talk to you about how to decorate your home using family photography. We have special design software we use to show you exactly how your portraits will look on the walls of your home!
How Family Portraits Make Your Family Feel Cherished!
Family Photographer, Family Photography
Ever After Portraits is comprised of Mindy and Joriana Belcher, a mother-daughter family photography team located in Northern Virginia, including the Ashburn Village, VA area. We specialize in timeless and emotive fine art family portraits.

Family means everything and capturing those precious moments to preserve forever will mean family heirlooms for you to share for years to come.
Best,
Mindy & Joriana –
Contact Us!
View Our Portfolio
|
professional photographer