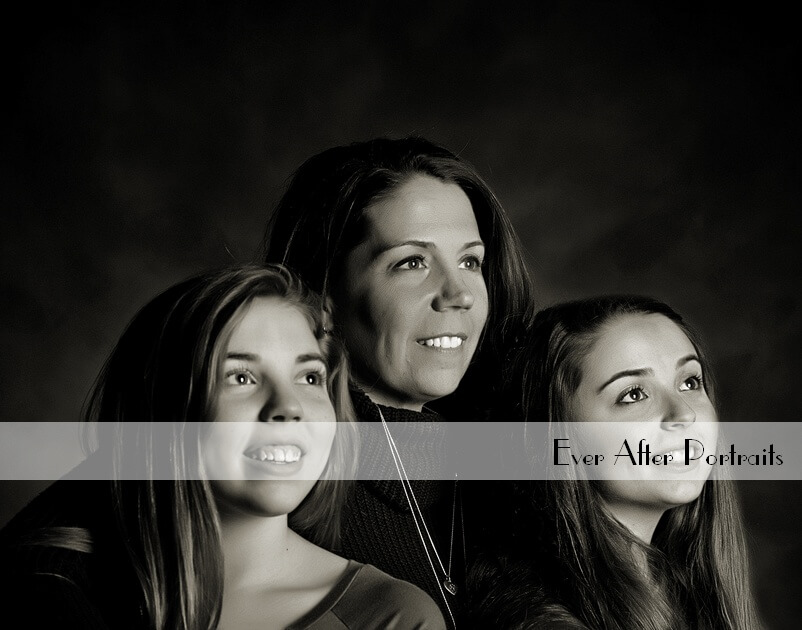 Winter is Around the Corner – Best Time for an In-Studio Family Portrait Session! | Northern VA Family Photographer
Winter is an ideal time to take things inside to our indoor family photography studio in the Vienna, VA region. If you prefer to do your portraits outside, we can do that too! Whatever the season, we can create compelling family portraits – indoors or outdoors – that you will treasure for decades to come!
Outdoors:
Most clients choose to do their winter sessions inside for obvious reasons: It's cold outside! The weather from December through to early spring can be fickle in the Northern Virginia area. Even so, as long as the weather permits, we can shoot your portraits in our private, outdoor portrait park. The vibrant colors of fall will have given way to the stark but bold lines of winter's landscape. The contrasts between light (skies) and dark (trees) create drama, intrigue, and depth to winter outdoor portraits. Trust us when we say that as a professional photographer, we can exploit the monochromatic colors of winter to create a compelling backdrop for your portraits.
There is beauty in winter, and we know just how to capture and reflect that beauty in our fine art photography.
Indoors:
Inside the studio, we have far more control over the lighting and other equipment, the backdrop and, most especially, the temperature! We will have everything set up and ready to go when you arrive for your indoor winter session. It's a quiet time of the year for many photographers and the perfect opportunity to do those indoor family portraits you have been putting off.
Studio portraits don't have to be stiff and formal! Have a look at our Today's Classics to see what we mean.
If you prefer a more traditional look, our Fine Art Black and White Sessions might be just what you want.
You can contact our Vienna, VA area studios to book your family photography winter session this year. If you aren't certain whether you'd like to do your portraits inside or outdoors, we're happy to discuss that with you! It often takes a short conversation to establish a plan for a client's portraits.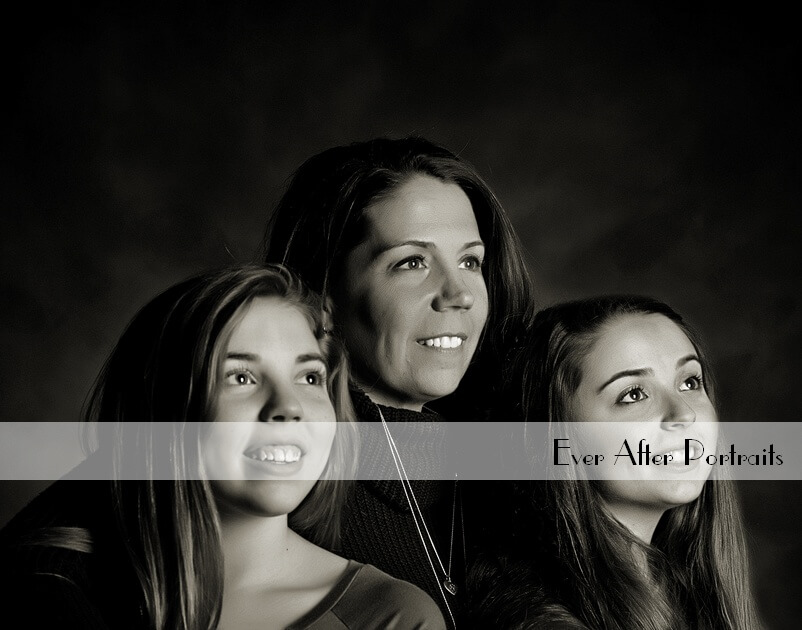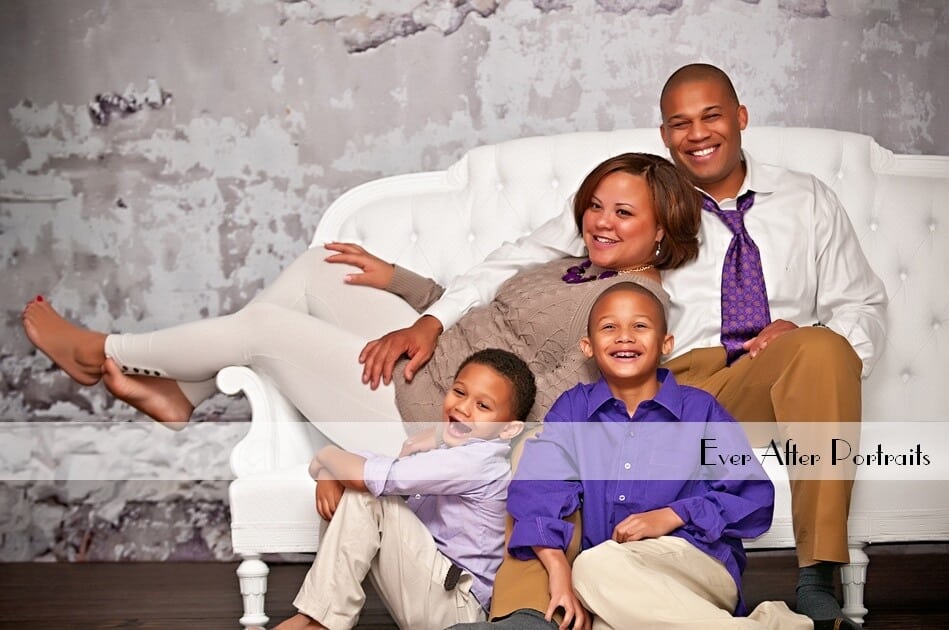 Ever After Portraits is comprised of Mindy Belcher and Joriana Belcher Anderson, a mother-daughter portrait photography team located near Vienna, VA in Northern Virginia. We specialize in timeless and emotive fine art family portraits.

Family means everything and capturing those precious moments to preserve forever will mean family heirlooms for you to share for years to come.

Best,

Mindy & Joriana – Contact Us!

Professional Photographer