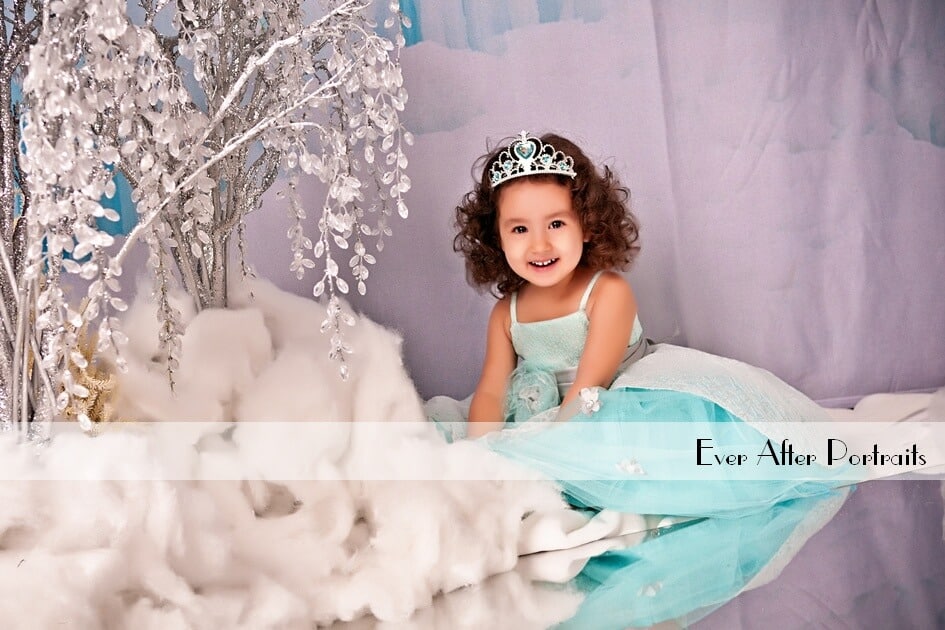 Frozen-Inspired Session Coming Soon – 12/02/2017 | Northern VA Family Photographer
Look at this precious child with her big smile and Shirley Temple ringlets in her Frozen-Inspired Limited Edition Portraits and you'll fall in love! You will also want to schedule a session for your very own little princess. Working with Leila was a delight. When it comes to shooting childrens photography in the South Riding, VA area, she makes the ideal, pint-sized model. Her joy and enthusiasm captured in her portraits are infectious!
Several times a year, we venture from our typical family portrait sessions to do unique Limited Edition Sessions. Our professional photography Limited Edition sessions offer an opportunity to create an exclusive portrait your family – and your child – will cherish for generations to come.
About our Limited Edition Sessions:
· These are shorter sessions.
· They are based on a unique theme.
· Each theme is only held once a year.
· We use a themed background and use or allow special props.
· With some sessions, we will use or allow costumes.
· We offer costume or clothing suggestions.
· Package pricing is available.
· We offer exclusive products for these Limited Edition Sessions.
About this year's Frozen-Inspired Limited Edition Session:
WHEN:
SATURDAY, DECEMBER 2, 2017 only
WHERE:
Our Indoor Studio in Sterling, VA
46506 Oak Lane
Sterling, VA 20165
WHY:
These portraits are priceless for the little girl who loves "Frozen"! She can dress up and be a princess just like in the beloved movie, while we capture fine art portraits showing her joy and imagination. The portraits will win your heart over and make perfect gifts for your family and other special people in your lives.
BOOKING:
• Clients are asked to pay the special $99 session fee in order to reserve their time slot.
• Each session is 30 minutes and includes a $99 product credit.
• Print packages are available.
• Each session is limited to one outfit, which is provided for ages 3 through 9.
• You are more than welcome to schedule two back-to-back sessions if you prefer each child to experience the full 30 minutes.
ORDERING:
You will be able to order your portraits approximately two weeks after your session.
CONTACT US:
If you would like to work with a leading photographer specializing in fine art and unique childrens photography in the South Riding, VA and Northern VA area, book your Limited Edition Session with us ASAP!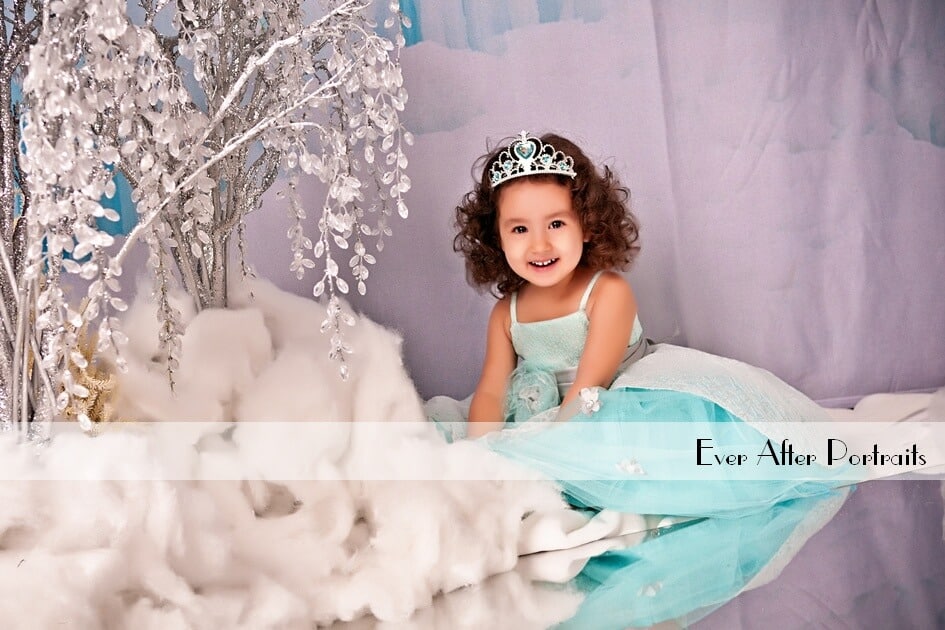 Ever After Portraits is comprised of Mindy Belcher and Joriana Belcher Anderson, a mother-daughter portrait photography team located near the South Riding, VA area in Northern Virginia. We specialize in timeless and emotive fine art family portraits.

Family means everything and capturing those precious moments to preserve forever will mean family heirlooms for you to share for years to come.

Best,

Mindy & Joriana – Contact Us!

Professional Photographer