Our Standard Session
With Love
Our Standard With Love Session is a 20-minute Portrait Session to quickly capture a petite collection of portraits (45 minutes total studio time).
If your ideal is just a few portraits to choose from and a short session, this one is for you!
Simple poses and styling
Option of a convenient Zoom Ordering Session appointment from the comfort of your home.
Products purchased separately.
Note: $300 REFUNDABLE holding fee 100% happily refunded at your Ordering Session appointment!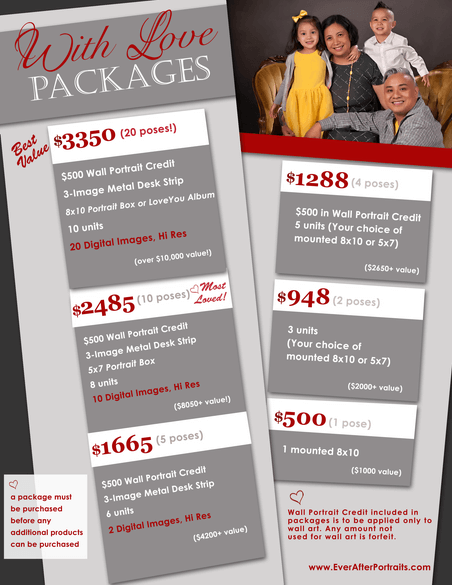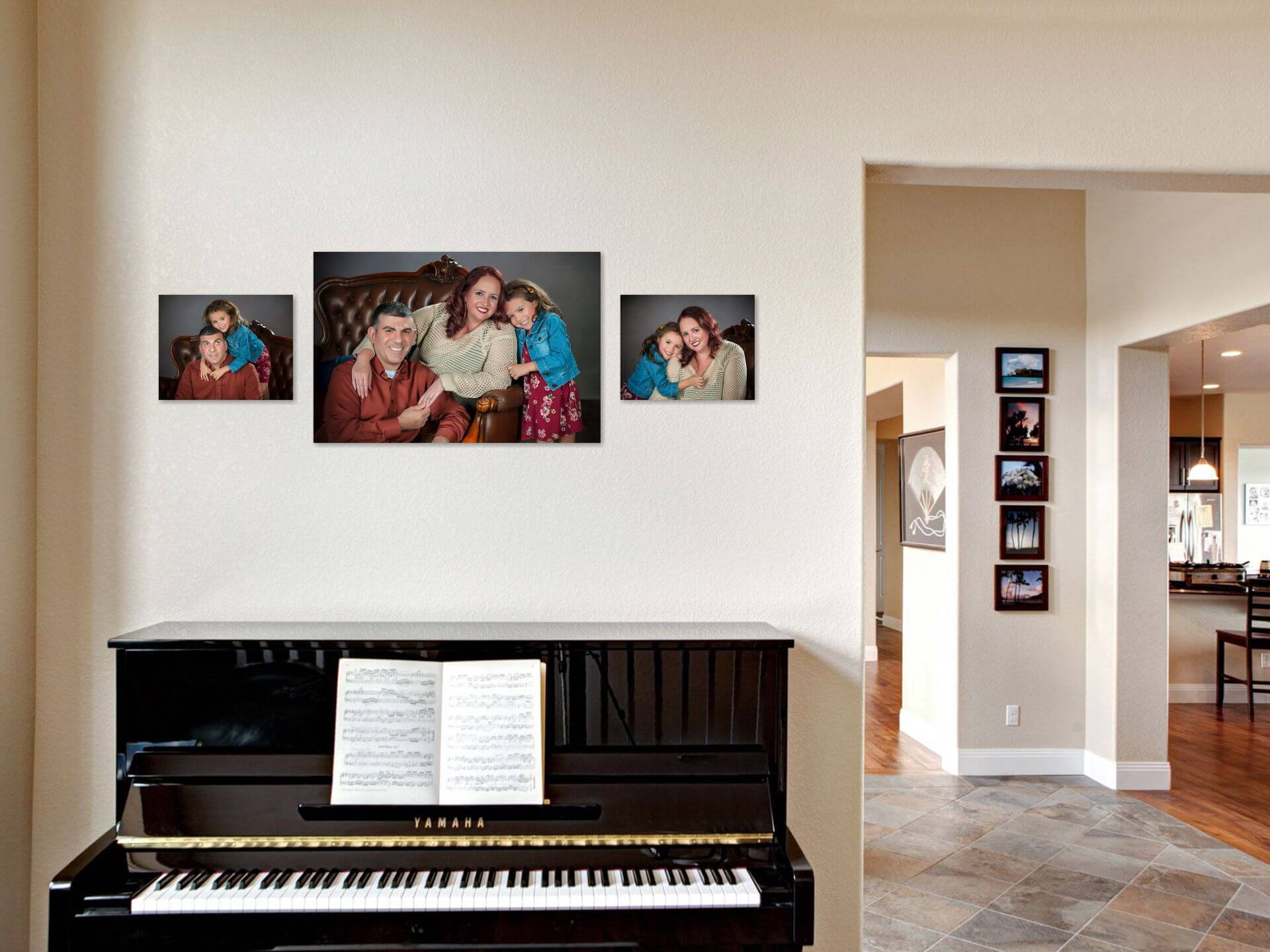 Prepurchase $1500 anytime UP to and INCLUDING the day of your Portrait Session and we will say thank you with YOUR choice of bonus!
Choose between our ICE BLOCK or our STEEL bonus.
If you choose to prepay $2500, you will get to choose two BONUSES. Prepay $3500, and you get three!
You can pay as much money as you want upfront and to earn those bonuses right up to the day of your PORTRAIT SESSION.
Just remember, you are NOT committing to a particular package or product right now. You're simply paying like a Studio credit that can be applied towards whatever you want when you see your portraits!
You decide at the Ordering Session which portraits you love. Then you decide what products you want. So you will make your final decision about the choice of BONUS on the day of your ORDERING SESSION.
Don't forget…
these make the
Perfect Gifts
for grandparents!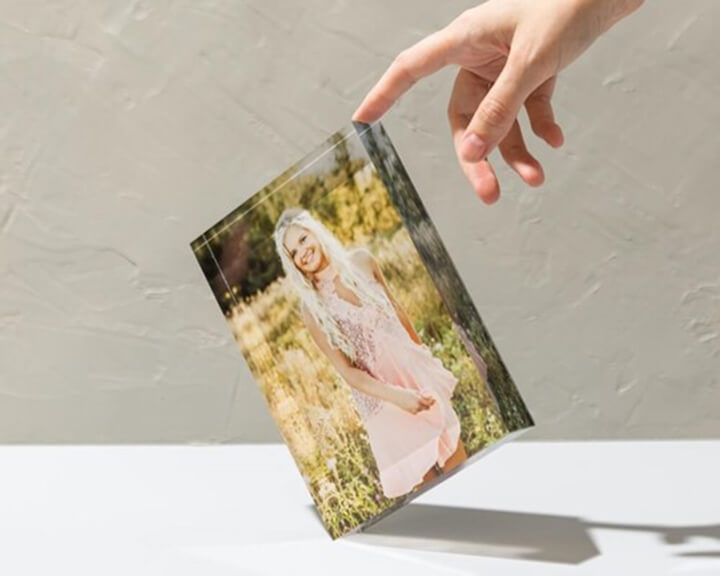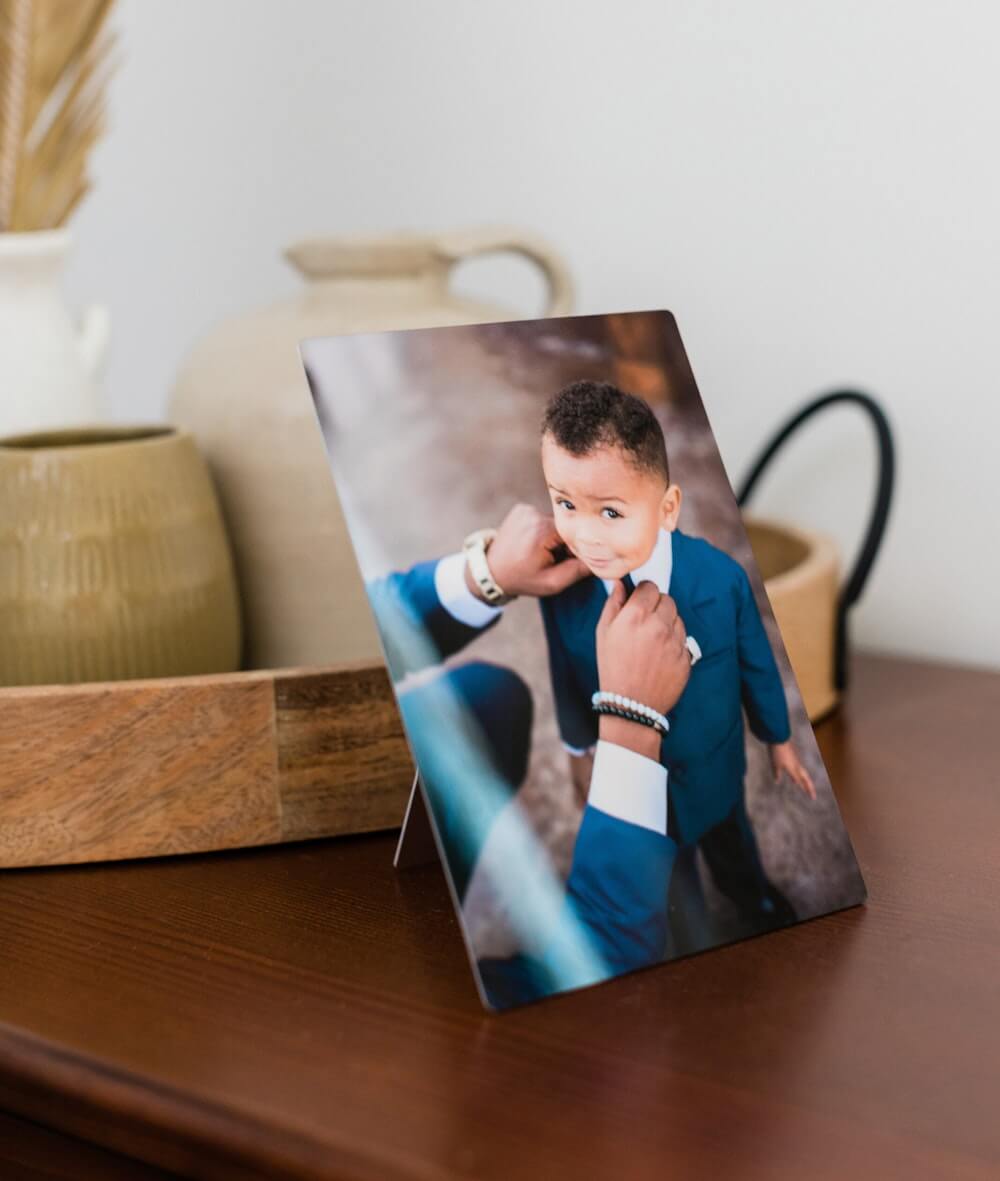 Click the Product
to Learn More
about the
With Love
Products
We Offer
Choose your
With Love Package…
then add on
additional products
you love!
Be sure
to watch the Video below
to understand why
family portraits
are so important!
Here's a little secret – the majority of our clients spend over $1500.
Since you will most likely do the same, why not take advantage of our Prepurchase Offer?
Got questions?
Call or Text Us at 571.434.0009
Be Sure to
Check Out Our Clothing Guide!
Look through this handy little
Clothing Guide for amazing clothing
suggestions and great tips.
We've created this guide
specifically for our families!
Still not sure what to wear?
Visit these links!
Please take a few moments and visit the links below for some other suggestions on looks that work well for Family Portrait Sessions.
Straight From Our Heart…
Do You Believe
What We Believe?
We believe the people you love the most, your family, should be the heart of every home.
How will you pass on your family legacy to your grandchildren?