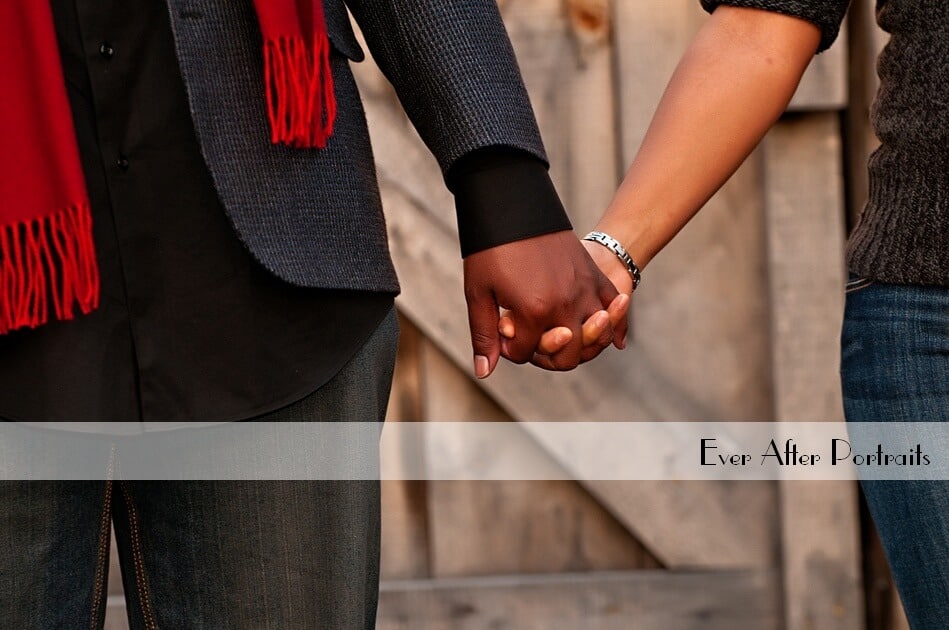 Kesha & Troy, Fun and Funny Engagement Session | Northern VA Family Photographer
As fine art photographers in the Aldie, VA area, we're thrilled each time a personal friend turns to us for their portraits. We have been honored to do Kesha and Troy's milestone portraits on more than one occasion – each as much fun as the previous!
When Kesha became engaged, she and her fiancé Troy turned to us for their portraits. "Troy and Kesha have been good friends of ours for quite some time. I feel like I practically 'grew up' with them! So when they became engaged, we jumped at the opportunity to photograph them," recalls Joriana.
They asked us for a fun and funny wall collection from their engagement session, so we curated this gallery which is so telling of their wonderful personalities!
"Troy laughs all of the time; it's just his nature. So, a series where he's trying hard NOT to laugh and Kesha is laughing was just what they wanted!" said Joriana.
If you look at the center picture of Troy, you might notice his pursed lips as he tries so hard not to laugh while she bursts out laughing. It was a rather unusual role reversal for these two which captured their joy for life and love for one another! Being a skilled photographer, by the way, means being ready throughout a portrait session to capture special moments like this one! Kesha and Troy chose our Steel finish for this wall collection, a cool contemporary finish that suits them and their home well.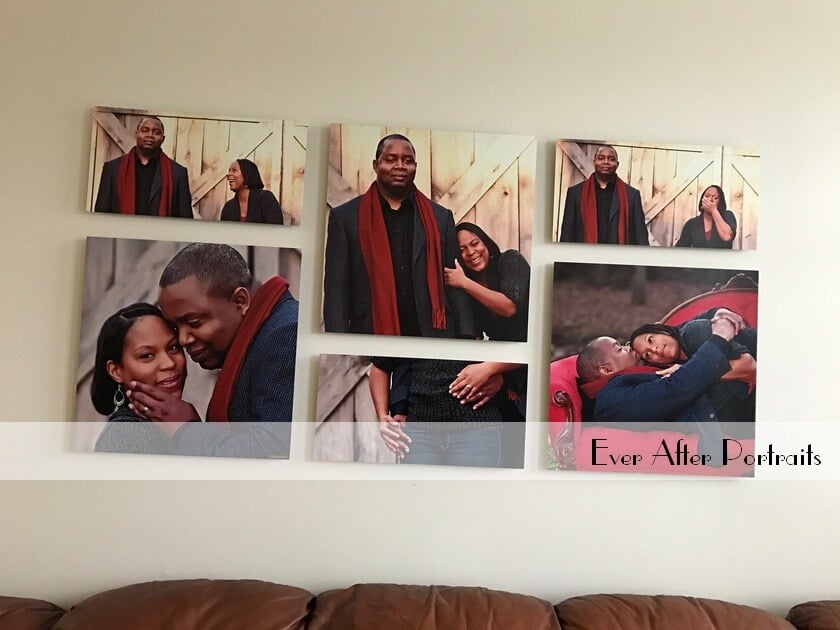 As a family photographer, a significant part of what we do is getting to know our clients. This is no big box photography studio where we rush folks in and out! Getting to know clients helps us recognize what to capture in their portraits. It's all about reflecting them authentically. The key to excellent portraiture is authenticity. It's why we take our time with clients during a session and why we talk to them before they even schedule their portrait sesssion.
As Aldie, VA fine art photographers, we enjoy working with all of our clients, building relationships with them, and reflecting who they are through our imagery. If you chose to work with our portrait photography studio, we look forward to working with you and getting to know you too!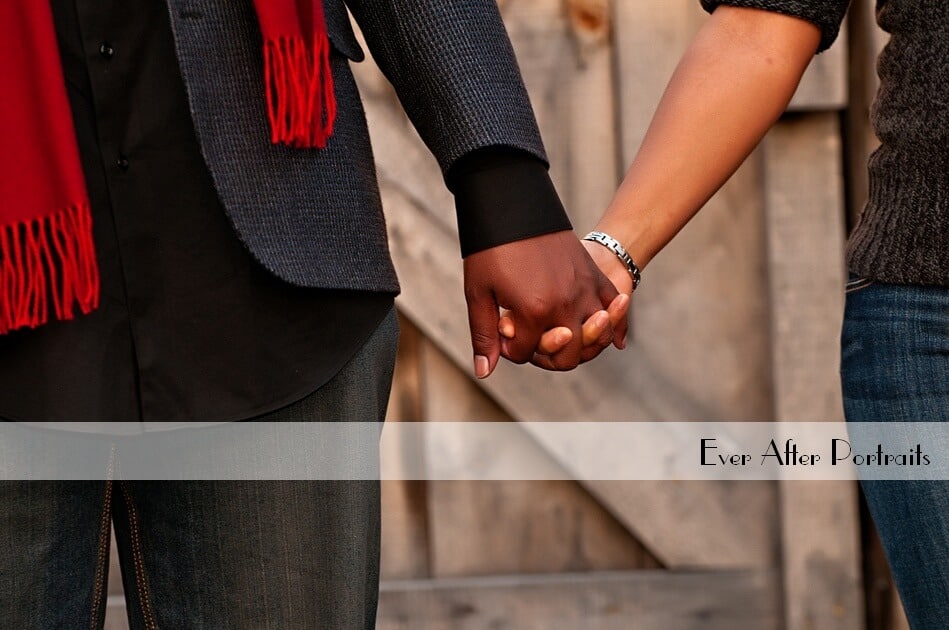 Family Photographers
Ever After Portraits is comprised of Mindy Belcher and Joriana Belcher Anderson, a mother-daughter portrait photography team located near Aldie, VA in Northern Virginia. We specialize in timeless and emotive fine art family portraits.

Family means everything and capturing those precious moments to preserve forever will mean family heirlooms for you to share for years to come.

Best,

Mindy & Joriana – Contact Us!

Professional Photographer